Custom Molded Splints In Manhattan and Long Island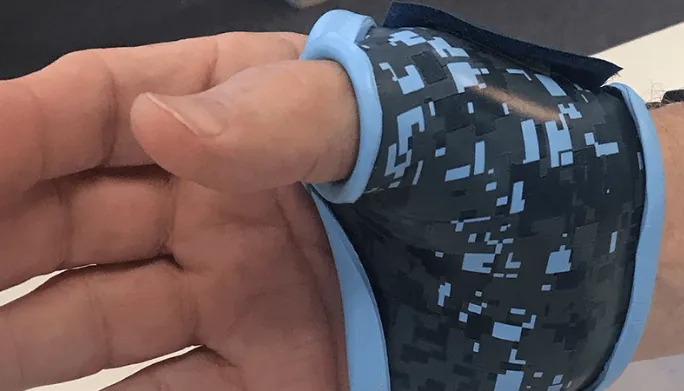 Engaging in daily activities or bouncing back from an injury can be a daunting task. Our skilled occupational therapist has honed the art of devising custom orthoses to not only alleviate discomfort but to restore functionality and enhance the quality of life for individuals. Delve into the realm of custom orthoses to unveil a groundbreaking avenue of personalized therapy.
What are Custom Orthoses?
Custom orthoses refer to specially designed external devices that are molded to fit an individual's unique anatomical structure. Unlike off-the-shelf alternatives, custom orthoses are tailored to meet the specific needs of a person, ensuring a perfect fit and optimal functionality. They are devised to stabilize, immobilize, or assist the movement of the fostering of a conducive environment for healing, rehabilitation, or managing chronic ailments.
How Do Custom Orthoses in Manhattan and Long Island Work?
The science behind custom orthoses lies in their meticulous design, crafted to alter the structural and functional characteristics of the neuromusculoskeletal system. Through mechanical means, they redistribute forces to alleviate discomfort, correct deformities, or enhance function. They work by holding your joints in precise alignments, preventing detrimental movements, and facilitating beneficial ones, thereby promoting optimal function.
When dealing with conditions like arthritis, carpal tunnel syndrome, or recovering from surgery or injury, custom orthoses play an integral role. They provide the requisite support, align the joints accurately, and mitigate undue strain, assisting in a smooth recovery or improved daily functioning.
Why Choose Our Occupational Therapists for Custom Orthoses?
Our occupational specialist possesses an unparalleled depth of knowledge and a wealth of experience in the field of therapy. With a precise understanding of the complex anatomy and functionality of the body, our therapist is adept at crafting custom orthoses that are a perfect fit, comfortable, and effective in facilitating your therapeutic goals.
The process begins with a comprehensive assessment of your body, identifying the exact needs and the most effective design for the orthosis. Utilizing cutting-edge technology and adhering to the highest standards of care, our specialist ensures that each orthosis is crafted with precision, addressing your unique needs and promoting quicker recovery or enhanced functionality.
Moreover, our specialist believes in a collaborative approach. They work closely with you, keeping you informed and involved throughout the process, ensuring not just a superior quality orthosis, but also a better understanding of your condition and the recovery process.
Get the Care You Need in Manhattan and Long Island!
Embarking on a journey towards better health and functionality doesn't have to be an ordeal. With our occupational specialist, you are adept in our hands. Our custom orthoses service is tailored to provide you with a highly personalized care regime that catalyzes your rehabilitation or aids in managing chronic conditions effectively.
Embrace a life with reduced pain and enhanced bodily functionality. Reach out to us today to explore how custom orthoses can pave the way for a better quality of life. Our dedicated team is committed to delivering exceptional care, helping you regain the freedom to perform daily activities with ease and confidence. Your health is our priority, and we strive to provide a haven of healing, recovery, and comfort through our custom orthoses solutions.
Request An Appointment
Please fill out this form and
we will contact you about scheduling.


Robin Birnbaum

I can not express how grateful I am to have found Hand in Hand. I had therapy before and after having surgery on my wrist. The progress they facilitated is remarkable. Beyond that, the facility is very clean and the therapists and assistance are all wonderful! Can't possibly give them the amount of praise they deserve. !if you need hand, wrist, elbow therapy I highly recommend them!!'


Matt Simon

Great people and great therapy. I highly recommend all therapists, especially Leslie. Vanessa at the front desk is also terrific.