Finger Dislocation Injuries in Manhattan and Long Island
Finger dislocation injuries are commonplace yet debilitating occurrences that can severely hinder our daily tasks. Delving into the intricacies of such injuries will elucidate the pivotal role of a certified hand therapist in alleviating discomfort and restoring functionality.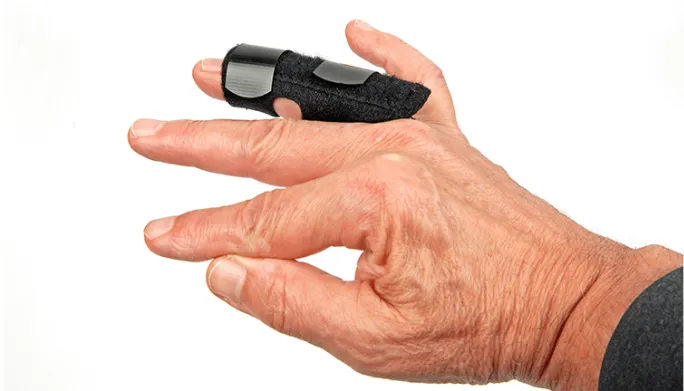 What are Finger Dislocation Injuries?
A finger dislocation occurs when the bones of the finger are moved (dislocated) from their normal position. This can happen in any of the joints of the finger, but most often occurs at the middle knuckle joint. The dislocation can happen in any direction—sideways, backward, or a combination of both.
What Causes Finger Dislocation Injuries?
The primary cause of finger dislocation injuries is an abrupt impact to the finger. This is frequently seen in sports like basketball, volleyball, or any activity where there's a high likelihood of the finger hitting a ball or another object with force. Additionally, a fall onto an outstretched hand or a direct blow to the finger could also result in a dislocation.
What are the Symptoms of Finger Dislocation Injuries?
The aftermath of a dislocation is usually immediate and the symptoms are quite noticeable. These may include:
Intense pain
Swelling and bruising
The inability to move the finger
A visibly deformed or out-of-place finger
What is the Treatment for Finger Dislocation Injuries in Manhattan and Long Island?
Prompt medical attention is crucial to mitigate the long-term impact of a dislocated finger. Initially, it's advisable to keep the finger immobilized and to apply ice to minimize swelling. Medical professionals will typically employ imaging techniques, like X-rays, to ascertain the extent of the injury. The dislocated finger will then be gently maneuvered back into place, a process known as a reduction. Following this, the finger may be splinted to maintain its correct position during the healing process. Occasionally, if the dislocation is severe or accompanied by fractures, surgery may be necessary.
What Can a Hand Therapist Do for Me?
Embarking on a recovery journey with a certified hand therapist is indispensable for regaining optimal function and preventing future injuries. Here's how a hand therapist can be instrumental:
Personalized Evaluation: An extensive evaluation to understand your unique situation, setting the stage for a tailored rehabilitation plan.

Customized Exercises: Development and guidance through a regimen of exercises to restore movement, strength, and flexibility.

Splinting and Bracing: Provision and fitting of custom-made splints or braces to maintain finger alignment and facilitate healing.

Pain Management: Techniques such as massage, heat or cold therapy, and ultrasound to alleviate pain and inflammation.

Education: Offering insights into safeguarding against future injuries and managing current symptoms.
Ready for Relief? Call Our Manhattan or Long Island Clinic!
A finger dislocation can turn ordinary tasks into insurmountable challenges. However, with the expertise of a certified hand therapist, overcoming these hurdles and reclaiming an active lifestyle is well within grasp. Call us today to schedule an appointment, and take the first step towards comprehensive, compassionate, and expert care tailored to accelerate your recovery journey.
Your prompt action combined with our specialized care will pave the way for a swift and effective recovery, ensuring your hand's functionality is restored to its prime state.
Request An Appointment
Please fill out this form and
we will contact you about scheduling.


Bill Frischling

Great experience! Debbie, Rifka, Leslie, Henry, Denise and Vanessa were all wonderful to work with. My rehab following thumb surgery went very well. 


Andrea Donahue

I give Hand In Hand my highest recommendation. The team is highly professional, friendly, supportive and encouraging. I am so grateful to the Hand In Hand team for helping me to regain full use of my hand. Hand In Hand is the place to go for hand rehabilitation.