Arthritis of the Hand in Manhattan and Long Island
Arthritis is a formidable foe against comfort and functionality, especially when it targets the complex, delicate structures of the hand. As a junction of numerous bones, tendons, and ligaments, the hand is a marvel of natural engineering, enabling us to perform a myriad of tasks. However, arthritis can significantly impair this capability, casting a long shadow on one's quality of life. Understanding arthritis of the hand and seeking proficient therapeutic assistance is paramount for those afflicted by this condition.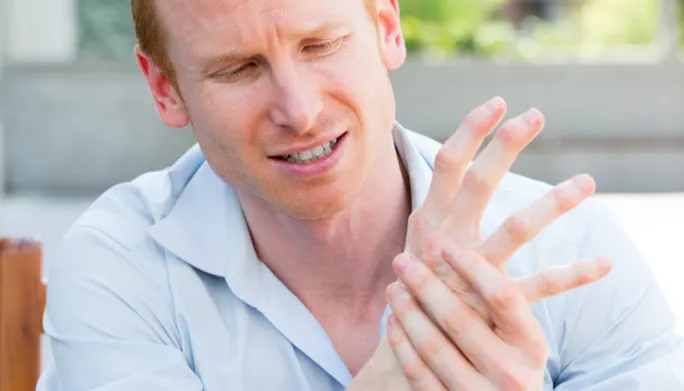 What is Arthritis of the Hand?
Arthritis of the hand is a condition characterized by inflammation and stiffness in the joints, which can lead to pain and restricted movement. The hand and wrist have more than 20 small joints working together to produce motion. When these joints are affected by arthritis, simple tasks such as gripping or pinching become a daunting challenge. The two most common types of arthritis that affect the hand are osteoarthritis and rheumatoid arthritis, with the former being a degenerative condition and the latter an autoimmune disease.
What Causes Arthritis of the Hand?
The causes of hand arthritis vary depending on the type. Osteoarthritis often results from the wear-and-tear damage that accumulates over time, eventually leading to the degeneration of joint cartilage. On the other hand, rheumatoid arthritis is a consequence of an immune system malfunction which mistakenly attacks the body's own tissues, including the joints in the hands.
Furthermore, a history of hand injury, repetitive hand usage, or family history of arthritis can elevate one's risk. Additionally, aging naturally escalates the likelihood of developing arthritis in the hand.
What are the Symptoms of Arthritis of the Hand Manhattan and Long Island?
Symptoms of arthritis in the hand can manifest as:
Joint stiffness, often exacerbated in the morning
Swelling and redness around the joints
Persistent pain or tenderness in the joints
Decreased range of motion
Formation of bony knobs near the finger joints
A grating or grinding sensation during movement
What is the Treatment for Arthritis of the Hand in Manhattan and Long Island?
The treatment for arthritis in the hand primarily revolves around managing symptoms and preventing further joint damage. It can involve a combination of medication for pain relief and inflammation control, splinting to support the affected joints, and sometimes surgical intervention in severe cases to restore function or replace damaged joints.
What Can a Hand Therapist Do for Me?
A certified hand therapist (CHT) is an indispensable ally in battling hand arthritis. Through a personalized treatment plan, a CHT can teach exercises to keep the joints flexible, advise on how to protect the joints during daily activities, and fabricate custom splints to support and align joints properly. Moreover, they may administer modalities such as ultrasound or manual therapy to alleviate pain and swelling.
Importantly, a hand therapist can also educate on adaptive strategies and devices to maintain independence and a positive quality of life despite the condition. The collaboration between you and your hand therapist can significantly reduce the impact of arthritis on your daily life, promoting an active and pain-reduced lifestyle.
Ready for Relief? Call Us Today!
Living with hand arthritis can be a painful and frustrating experience, but help is within reach. Our certified hand therapists are committed to guiding you on a journey towards enhanced hand function and minimized discomfort. Your hands are your vital connection to the world; don't let arthritis sever that bond. Reach out to us today to schedule a consultation and commence your path to relief!
This crafted piece seeks to enlighten individuals about the debilitating nature of hand arthritis, while also shining a ray of hope through professional hand therapy services. By engaging the services of a certified hand therapist, one can significantly ameliorate the symptoms of hand arthritis, thus reinstating a sense of normalcy and improved quality of life.
Request An Appointment
Please fill out this form and
we will contact you about scheduling.


Bill Frischling

Great experience! Debbie, Rifka, Leslie, Henry, Denise and Vanessa were all wonderful to work with. My rehab following thumb surgery went very well. 


Andrea Donahue

I give Hand In Hand my highest recommendation. The team is highly professional, friendly, supportive and encouraging. Sessions start on time. The office is clean, organized and constantly sanitized.  I greatly looked forward to each of my sessions. I made great progress with the healing of my hand over 2 1/2 months of treatment I received. My at home exercises were well explained to me with clear instructions and printed materials to take home. I am so grateful to the Hand In Hand team for helping me to regain full use of my hand. Hand In Hand is the place to go for hand rehabilitation.