Total Elbow Arthroplasty in Manhattan and Long Island
In our daily lives, the elbow is a crucial joint that facilitates a range of motions, assisting us in carrying, lifting, and even basic hand movements. When this joint experiences degeneration or severe injury, it can significantly impair an individual's quality of life. Total Elbow Arthroplasty (TEA) emerges as a substantial surgical solution for those grappling with relentless elbow joint issues.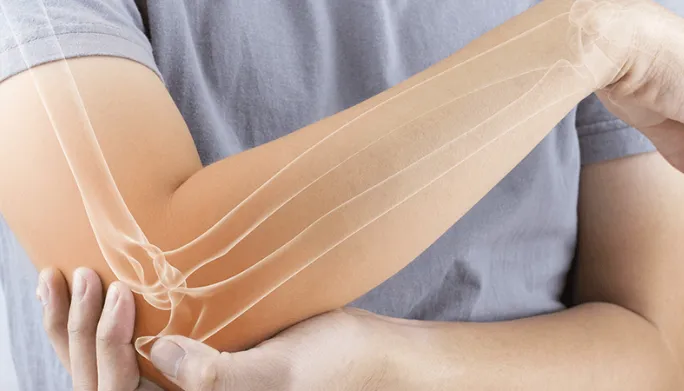 What is Total Elbow Arthroplasty?
Total Elbow Arthroplasty is a surgical procedure aimed at restoring function and alleviating the pain of the elbow joint by replacing the damaged parts with a prosthetic implant. This procedure is akin to the better-known hip and knee replacements, albeit, concerning the elbow joint. A prosthetic elbow joint typically comprises metal and plastic components that mimic the natural anatomy and function of the elbow, thereby aiming to restore its previous range of motion and function.
What Causes the Need for Total Elbow Arthroplasty?
The necessity for Total Elbow Arthroplasty often arises from several medical conditions or circumstances. The common culprits include:
Osteoarthritis: A degenerative joint disease causing wear and tear of the joint over time.

Rheumatoid Arthritis: An autoimmune disease that causes joint inflammation and damage.

Post-traumatic Arthritis: Arthritis that develops after a significant injury to the elbow.

Severe Fractures: Especially in older patients where the bones are too damaged to be repaired.

Instability: Where the elbow joint is prone to dislocation.

Previously Failed Surgery: Failed previous surgical attempts to alleviate elbow pain or dysfunction.
What are the Symptoms Necessitating Total Elbow Arthroplasty?
Individuals requiring TEA typically experience relentless pain, stiffness, and a decreased range of motion in the elbow joint which significantly impacts their daily activities. The ongoing discomfort, inability to use the arm effectively, and a noticeable deformity or instability in the elbow are common symptoms that may necessitate a Total Elbow Arthroplasty.
What is the Treatment Through Total Elbow Arthroplasty in Manhattan and Long Island?
TEA involves the surgical replacement of the damaged bone and cartilage within the elbow joint with prosthetic components. The procedure is conducted under general anesthesia. The surgeon makes an incision at the back of the elbow to access the joint, removes the damaged tissue, and then fixes the prosthetic joint using special cement or materials that allow bone ingrowth to secure the new joint in place. Post-surgery, a comprehensive rehabilitation plan is crucial to regain motion and strength.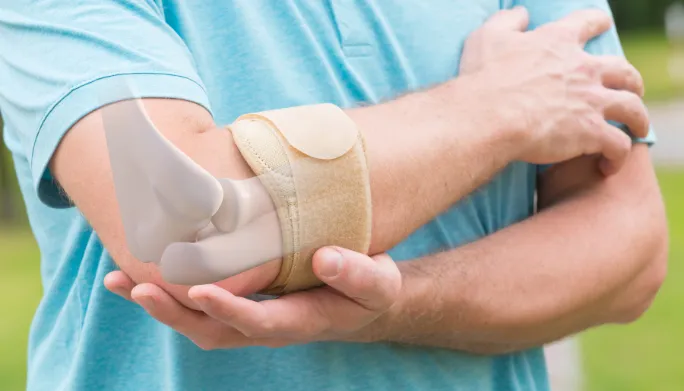 What Can an Occupational Therapist Do for Me?
Post TEA, the journey towards regaining the full function of your elbow involves working closely with an Occupational Therapist. Your therapist will devise a personalized rehabilitation plan which typically includes:
Pain Management: Utilizing techniques and modalities to alleviate post-operative pain.

Exercise Programs: Tailored exercises to gradually restore movement and strength.

Functional Retraining: Training in everyday activities to ensure you regain optimum functionality in your elbow.

Scar Management: Strategies to minimize scarring and stiffness around the surgical site.

Education: Informing you on what to expect during recovery, and how to maximize your elbow function post-surgery.
Occupational Therapists play a pivotal role in ensuring a smooth and effective recovery post-TEA, making it imperative to adhere to the rehabilitation plan devised by your therapist.
Ready for Relief? Call Our Manhattan or Long Island Clinic Today!
Living with chronic elbow pain can be debilitating, but solutions like Total Elbow Arthroplasty offer a path toward reclaiming an active, pain-free life. Our Occupational Therapists are ready to guide you through the post-operative rehabilitation process to ensure you regain optimum functionality in your elbow. Call us today to discuss your options and take a step towards a life free from elbow pain.
This journey may seem daunting, but with professional help and a committed therapist by your side, the road to recovery and pain-relief is well within reach.
Request An Appointment
Please fill out this form and
we will contact you about scheduling.


Howard Marder

Great experience because the staff really cares. 


Patricia Adamo

These guys are THE BEST!!!  Rivka, Denise, Debbie & Vanessa are amazing!  Everyone here does a stellar job.  They are so helpful & nice & fun!  They also play the best music to do your PT to.  :-). Can't say enough great things about them!!!