Hand Fractures in Manhattan and Long Island
In the heart of our daily activities, our hands are indispensable. They assist us in the intricate dance of daily life—from clasping a cup of coffee to typing endless keystrokes, our hands are incessantly at work. However, this incessant use also exposes our hands to a myriad of injuries, among which hand fractures are notably common. A deeper understanding of hand fractures, their causes, symptoms, and the healing pathway can equip individuals with the essential knowledge required to respond effectively when faced with such injuries.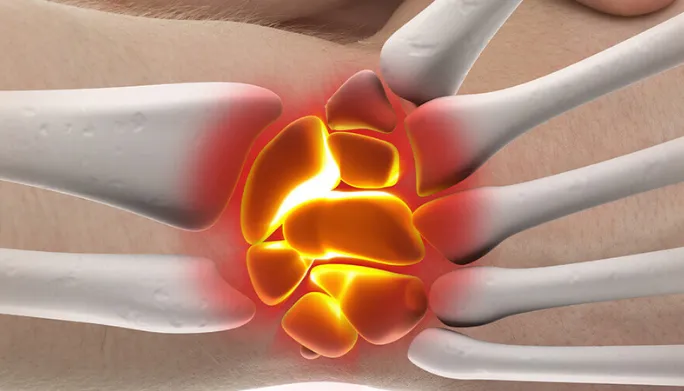 What are Hand Fractures?
Hand fractures refer to breaks in one or more of the bones within the hand, which include the small bones of the fingers (phalanges) and the long bones within the palm (metacarpals). Given the hands' complex structure and crucial function, fractures can significantly impair an individual's ability to perform daily tasks, hence necessitating prompt and appropriate medical attention.
What Causes Hand Fractures?
Trauma: Accidents are the most common culprits of hand fractures. Whether from a fall, a crush injury, or direct impact, trauma can easily cause bones in the hand to break.

Overuse: Repeated stress from overuse can cause stress fractures, especially in individuals engaging in rigorous or repetitive activities.

Osteoporosis: This condition, characterized by weakened bones, can contribute to fractures even from minor trauma.

Sports Injuries: Athletes, especially those participating in contact sports or activities that require extensive hand use, are at a heightened risk of hand fractures.
What are the Symptoms of Hand Fractures?
Pain: The primary symptom of a hand fracture is pain immediately following the injury.

Swelling and Bruising: Often, the surrounding area becomes swollen and may exhibit bruising.

Deformity: A visible deformity may be present, indicating a severe fracture.

Limited Mobility: Difficulty or inability to move the fingers or thumb is common.

Numbness or Tingling: This may indicate nerve injury associated with the fracture.
What is the Treatment for Hand Fractures in Manhattan and Long Island?
Initial treatment often involves immobilization with a splint or cast to allow the bones to heal in proper alignment. Pain management, through medication, and ice can also provide relief. More severe fractures may necessitate surgical intervention to realign the bones and possibly, the insertion of fixation devices like pins or screws. Early mobilization and rehabilitation under the guidance of a healthcare professional can prevent stiffness and promote functional recovery.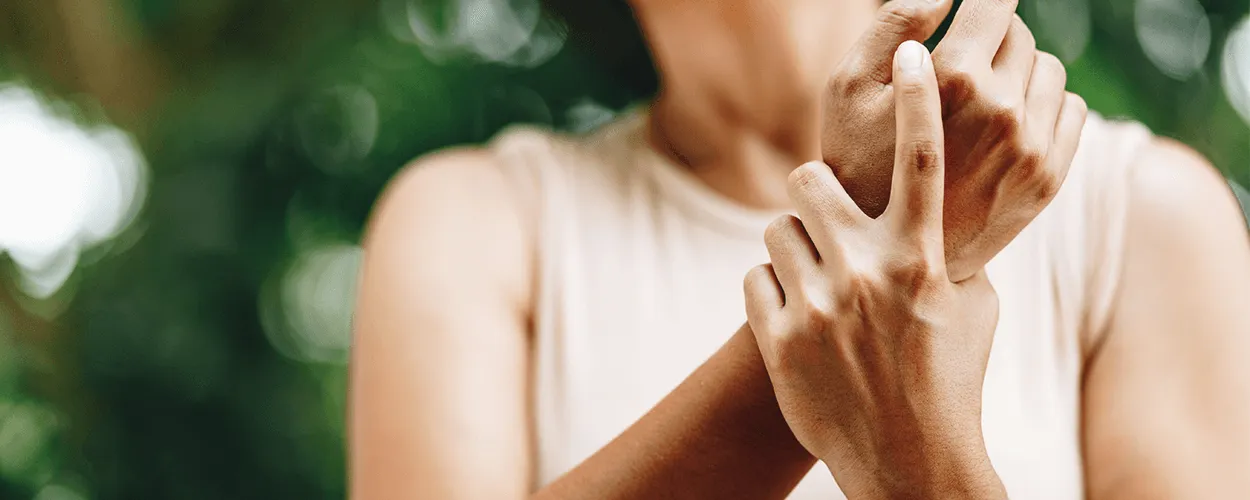 What Can a Hand Therapist Do For Me?
A Certified Hand Therapist (CHT) is a specialist skilled in treating conditions affecting the hands and upper extremities. They play a vital role in the healing journey of individuals with hand fractures by:
Custom Splint Fabrication: Crafting specialized splints to support the healing process.

Pain Management: Implementing strategies to manage pain and swelling.

Exercise Programs: Designing and guiding through exercises to restore movement, strength, and function.

Scar Management: Assisting in reducing scar tissue build-up post-surgery.

Education: Educating on how to prevent future injuries and maintain hand health.
The road to recovery, post a hand fracture, is often challenging but under the adept guidance of a Certified Hand Therapist, reclaiming the rhythm of life is entirely attainable.
Ready for Relief? Call Our Manhattan or Long Island Clinic!
Hand fractures can significantly alter the pace and ease of daily life. However, with the right medical and therapeutic assistance, recovery and return to normalcy are within reach. If you are facing the challenge of a hand fracture, do not hesitate to reach out for professional help. Call us today and take the first step towards expert care, personalized treatment, and a seamless journey to recovery.
Request An Appointment
Please fill out this form and
we will contact you about scheduling.


David Salazar

I was referred to this location after an unfortunate accident that left my right hand broken while vacationing in NYC.  Everyone was very nice including Leslie, my Therapist, who made the splint for my right hand in a short amount of time and gave me all the info I needed for care and speedy healing for my trip back to CA.  They even called my Ins. right then and figured out what my coverage was to ensure proper billing.  I would highly recommend this place to anyone who may need rehabilitation following an injury, their office was completely set up to help anyone regain their full motion and mobility. 


Robin Birnbaum

I can not express how grateful I am to have found Hand in Hand. I had therapy before and after having surgery on my wrist. The progress they facilitated is remarkable. Beyond that, the facility is very clean and the therapists and assistance are all wonderful! Can't possibly give them the amount of praise they deserve. !if you need hand, wrist, elbow therapy I highly recommend them!!'