Extensor Tendon Injury in Manhattan and Long Island
An extensor tendon injury can significantly impede the dexterity and functionality of one's hands. A deep understanding of this injury, its causes, symptoms, and the various treatment options available can aid in quicker recuperation and restore hand mobility. This article sheds light on the facets of an extensor tendon injury and how a certified hand therapist can facilitate a faster and more efficient recovery.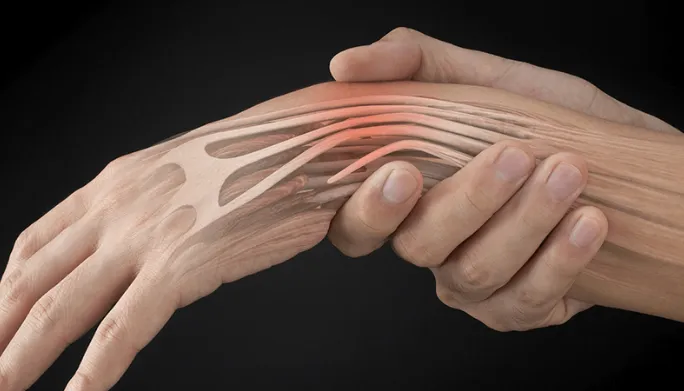 What is Extensor Tendon Injury?
Extensor tendons are imperative components located at the back of the hand and fingers, extending to the forearm. They are instrumental in enabling the straightening of the fingers and thumb, facilitating essential movements such as lifting objects, typing, or simply waving. An extensor tendon injury occurs when one or more of these tendons are damaged, affecting the normal functioning of the hand and fingers.
What Causes Extensor Tendon Injury?
Extensor tendon injuries predominantly arise from lacerations or cuts. Some common scenarios include accidents with glass, knives, or machinery, where the tendon gets severed or partially cut. Besides, certain sports and recreational activities can pose risks, especially those involving sharp or heavy objects. Chronic conditions like arthritis can also contribute to extensor tendon weakening, predisposing them to injuries. Sometimes, blunt force trauma or crush injuries may cause tendon damage, alongside conditions like tendonitis resulting from overuse or repetitive motion.
What are the Symptoms of Extensor Tendon Injury?
The aftermath of an extensor tendon injury is fairly noticeable. Common symptoms include:
Inability to straighten the fingers or thumb
Pain, especially when attempting to extend the fingers or thumb
Swelling and inflammation around the affected area
Visible cuts or wounds in the hand
Weakness or numbness in the hand or fingers
These symptoms can significantly hamper one's ability to carry out daily tasks, making immediate medical attention imperative.
What is the Treatment for Extensor Tendon Injury in Manhattan and Long Island?
Treatment for an extensor tendon injury chiefly hinges on the severity of the injury. Mild injuries might only necessitate rest, icing, compression, and elevation (RICE). However, more severe injuries where the tendon is partly or entirely cut require surgical intervention. Post-surgical or non-surgical treatment typically involves a period of immobilization to allow the tendon to heal, followed by a tailored rehabilitation program to regain motion and strength.
What Can an Occupational Therapist Do for Me?
The occupational therapist plays a pivotal role in the rehabilitation journey. Post the initial healing phase, an occupational therapist will devise a personalized therapy program encompassing exercises to improve the range of motion, strength, and overall function of the hand. Additionally, the therapist may use modalities like ultrasound or manual therapy techniques to alleviate pain and swelling. They also provide valuable guidance on preventing future injuries, adapting to new hand mechanics, and possibly modifying your workplace or daily routines to facilitate a smoother recovery and prevent re-injury.
Ready for Relief? Call Our Manhattan or Long Island Clinic
Embarking on a recovery journey post an extensor tendon injury necessitates professional guidance to ensure a thorough and expedited recovery. Our occupational therapists are adept at navigating the intricacies of hand injuries and are committed to restoring your hand's functionality. Get in touch with us today to schedule a consultation, and take a decisive step towards reclaiming the full use of your hand.
Request An Appointment
Please fill out this form and
we will contact you about scheduling.


David Salazar

I was referred to this location after an unfortunate accident that left my right hand broken while vacationing in NYC.  Everyone was very nice including Leslie, my Therapist, who made the splint for my right hand in a short amount of time and gave me all the info I needed for care and speedy healing for my trip back to CA.  They even called my Ins. right then and figured out what my coverage was to ensure proper billing.  I would highly recommend this place to anyone who may need rehabilitation following an injury, their office was completely set up to help anyone regain their full motion and mobility. 


Robin Birnbaum

I can not express how grateful I am to have found Hand in Hand. I had therapy before and after having surgery on my wrist. The progress they facilitated is remarkable. Beyond that, the facility is very clean and the therapists and assistance are all wonderful! Can't possibly give them the amount of praise they deserve. !if you need hand, wrist, elbow therapy I highly recommend them!!'