Hand Infections in Manhattan and Long Island
In the realm of healthcare, the wellness of our hands often takes precedence due to their imperative role in our daily lives. A seemingly minute affliction like a hand infection can swiftly escalate, impeding our ability to execute basic tasks. Understanding hand infections, their causes, symptoms, and the available treatment avenues, particularly the aid a certified hand therapist can provide, is quintessential for ensuring the holistic wellness of our hands.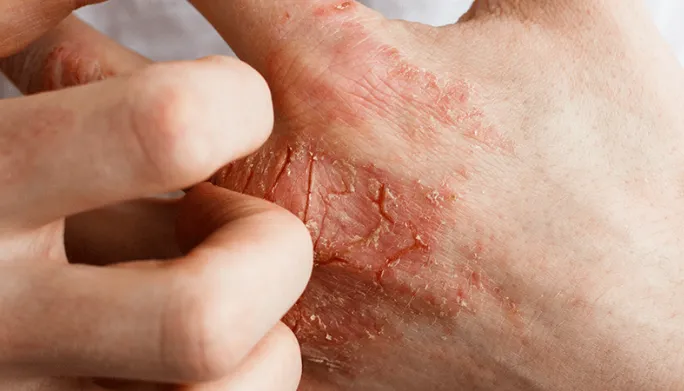 What are Hand Infections?
Hand infections are a prevalent type of infection that can manifest in various forms, including cellulitis, abscesses, or even a deeper bone or joint infection. These infections may infiltrate the skin, muscles, joints, tendons, or bones, becoming a potential source of severe discomfort and impeded functionality if left unaddressed. The hand's intricate anatomy, brimming with closely packed structures, is a fertile ground for the rapid proliferation of infections, which could potentially culminate in grave complications.
What Causes Hand Infections?
The genesis of hand infections is typically attributed to bacterial invasion, primarily by Staphylococcus and Streptococcus species. However, other factors could precipitate the onset of hand infections, such as:
Open Wounds: Cuts, punctures, or other open wounds are common gateways for bacteria.

Insect Bites: Bites from insects or animals can introduce bacteria into the skin.

Foreign Bodies: Splinters or other foreign objects can carry bacteria into the hand.

Existing Conditions: Conditions like diabetes or a compromised immune system escalate the risk of infection.

Poor Hygiene: Lack of proper hand hygiene can expose the hands to harmful bacteria.
What Are The Symptoms of Hand Infections?
The manifestation of hand infections can be quite overt, with symptoms ranging from mild to severe. Common indicators include:
Swelling: A conspicuous swelling usually appears in the affected area.

Redness and Warmth: The infected area may become red and warm to the touch.

Pain: A persistent or escalating pain is a hallmark symptom.
Fever: A systemic infection could lead to fever.

Pus or Discharge: Pus or a similar discharge might ooze from the infected area.
What Is the Treatment for Hand Infections in Manhattan and Long Island?
The treatment landscape for hand infections is multifaceted, encompassing both medicinal and surgical interventions. Primary treatment often involves:
Antibiotics: Antibiotics are the cornerstone for eradicating bacterial infections.

Incision and Drainage: In cases of abscesses, surgical intervention to drain the infection is necessary.

Surgical Debridement: Removal of infected tissue or foreign bodies is critical to mitigate the spread of infection.

Immobilization: To expedite healing, immobilization of the hand might be required.

What Can a Hand Therapist Do for Me?
Engaging the expertise of a certified hand therapist can be instrumental in recuperating from a hand infection. They can concoct a tailored rehabilitation plan to restore functionality, alleviate pain, and prevent recurrence. Their repertoire includes:
Wound Care: Ensuring the wound is clean to prevent further infection.

Exercise Regimens: Formulating exercises to regain strength and mobility.

Edema Control: Techniques to reduce swelling.

Education: Providing insightful guidelines on maintaining hand hygiene and avoiding potential hazards.
Ready for Relief? Call Our Manhattan or Long Island Clinic!
Neglecting a hand infection can have far-reaching consequences. Enlist the professional aid of our certified hand therapist to navigate the path of recovery efficiently. With adept care and tailored therapeutic interventions, you can restore your hand's health and resume your daily endeavors devoid of hindrance. Our dedicated team is a call away, ready to usher you into a realm of relief and recuperated hand function.
Request An Appointment
Please fill out this form and
we will contact you about scheduling.


Patricia Adamo

These guys are THE BEST!!!  Rivka, Denise, Debbie & Vanessa are amazing!  Everyone here does a stellar job.  They are so helpful & nice & fun!  They also play the best music to do your PT to.  :-). Can't say enough great things about them!!!


millie santos

Hands On Hand is an amazing place for physical therapy. The staff is friendly and helpful. I would definitely recommend Hands On Hand