Fibromyalgia in Manhattan and Long Island
Fibromyalgia is a medical enigma that has bewildered healthcare professionals and patients alike for years. It's a disorder characterized by widespread musculoskeletal pain, accompanied by fatigue, sleep, memory, and mood issues. This piece aims to provide a comprehensive understanding of Fibromyalgia, its causes, symptoms, and the role of an occupational therapist in alleviating the distress associated with this condition.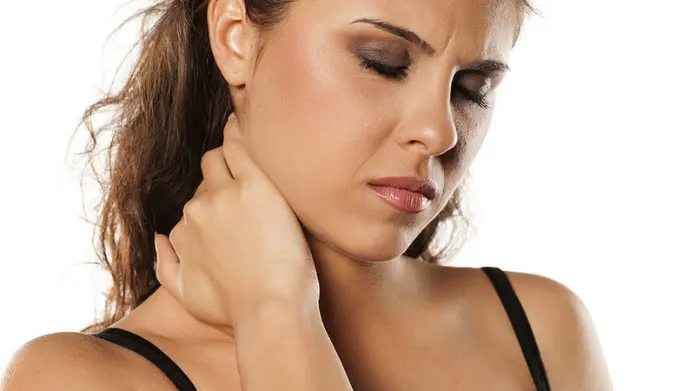 What is Fibromyalgia?
Fibromyalgia is a chronic disorder known for causing extensive muscle pain and tenderness throughout the body. It is often associated with other conditions such as chronic fatigue syndrome, migraines, irritable bowel syndrome, and depression. Unlike other musculoskeletal conditions, Fibromyalgia does not cause inflammation or damage to the joints, muscles, or other tissues. Instead, it seems to affect the way your brain processes pain signals, amplifying the sensations of discomfort.
What Causes Fibromyalgia?
The exact cause of Fibromyalgia is still unknown. However, it's believed to involve various genetic, environmental, and psychological factors. Some potential triggers include:
Genetic predispositions: It's observed that Fibromyalgia often runs in families, suggesting a genetic component to the disorder.

Infections: Some illnesses or infections can trigger or worsen Fibromyalgia.

Physical or Emotional Trauma: Traumatic experiences such as car accidents or emotional stressors might develop Fibromyalgia or exacerbate its symptoms.

Other disorders: Individuals with other diseases such as rheumatoid arthritis or lupus may be more likely to have Fibromyalgia.
What Are the Symptoms of Fibromyalgia?
The hallmark symptom of Fibromyalgia is widespread muscle pain and tenderness, often described as a constant dull ache emanating from the muscles. Other common symptoms include:
Fatigue: Individuals often wake up feeling tired, even after long periods of sleep.

Sleep disturbances: Fibromyalgia can interfere with sleep patterns, leading to sleep disorders like sleep apnea or restless legs syndrome.

Cognitive difficulties: Referred to as "fibro fog", individuals may experience problems with concentration, attention, and memory.

Joint stiffness: Especially felt in the morning.

Headaches and migraines: Often exacerbated by tension or muscle tightness in the neck and shoulders.
What Is the Treatment for Fibromyalgia in Manhattan and Long Island?
Fibromyalgia treatment focuses on managing symptoms to improve the quality of life. Treatment plans may include:
Medications: Such as pain relievers, antidepressants, or antiseizure drugs.

Hand therapy: To improve muscle strength and flexibility.

Counseling: To address any underlying depression or anxiety.

Lifestyle modifications: Including regular exercise, a balanced diet, and stress management techniques.
What Can an Occupational Therapist Do for Me?
An occupational therapist can play a vital role in your Fibromyalgia management plan. They specialize in treating conditions affecting the upper extremities, which are often areas of discomfort for Fibromyalgia patients. Through specialized exercises, manual therapy, and pain management techniques, our occupational therapist can help:
Alleviate pain and stiffness: Through manual therapy and specialized exercises.

Improve joint mobility: Making daily tasks less painful.

Educate on self-management techniques: Such as ergonomic adjustments or joint protection strategies.
Customize exercise programs: To build strength, enhance function, and improve quality of life.
Ready for Relief? Call Our Manhattan and Long Island Clinic
Don't let Fibromyalgia dictate the terms of your life. Our clinic is ready to help you work towards reclaiming a life of comfort, function, and independence. By working closely with an occupational therapist, you can develop strategies to manage your symptoms effectively and minimize the impact of Fibromyalgia on your daily life. Call us today to schedule an appointment and start your journey toward relief and recovery.
Request An Appointment
Please fill out this form and
we will contact you about scheduling.


Jill Glick

The staff at Hand in Hand is wonderful. From the minute you call to make an appt with Vanessa, to the therapy received by the staff, you will be in good hands!


Michele Kelley

I have made an amazing recovery, thanks to the staff at Hand in Hand. I am also in the health profession and thoroughly recommend their services to my colleagues for their clients. The staff is professional and skilled in their respective roles, the facility clean and comfortable, and most importantly, the staff keeps you very motivated to make great strides in your personal recovery. Call them today!