Traumatic Shoulder Dislocation in Manhattan and Long Island
Traumatic shoulder dislocation is a severe injury that requires immediate medical attention. Being informed about its causes, symptoms, and treatments can pave the way for a smoother recovery. With the assistance of an Occupational Therapist, regaining normalcy and shoulder function can be a less daunting journey.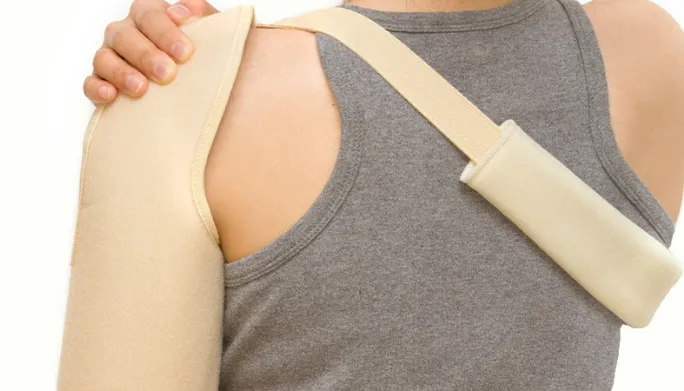 What is Traumatic Shoulder Dislocation?
Traumatic shoulder dislocation occurs when a forceful event causes the ball of your shoulder joint to pop out of its socket. This condition is painful and incapacitating, affecting not only the shoulder but the surrounding muscles, tendons, and ligaments. The shoulder joint, being highly mobile, is susceptible to such dislocations, especially during traumatic incidents.
What Causes Traumatic Shoulder Dislocation?
The primary cause of a traumatic shoulder dislocation is an abrupt impact or force applied to the shoulder. This can arise from various scenarios including:
Sports Injuries: High-impact sports or activities involving excessive shoulder movement, like football or gymnastics, often contribute to dislocations.

Falls: An awkward fall onto an outstretched arm can dislocate the shoulder.

Traffic Accidents: The sudden jolt from a car or bike accident can cause the shoulder to dislocate.

Violent Shocks: Any violent shock or extreme rotation of the shoulder can lead to dislocation.
What are the Symptoms of Traumatic Shoulder Dislocation?
Spotting a shoulder dislocation may come with the following symptoms:
Severe Pain: Pain is immediate and may radiate through the arm.

Visible Deformity: The shoulder may look out of place or square instead of its usual rounded appearance.

Swelling and Bruising: The affected area usually swells and bruises significantly.

Inability to Move the Joint: Movement of the shoulder will be severely restricted.

Muscle Spasms: The surrounding muscles may spasm, causing further pain and discomfort.
What is the Treatment for Traumatic Shoulder Dislocation in Manhattan and Long Island?
Immediate medical intervention is crucial. The preliminary treatment includes:
Closed Reduction: A healthcare professional will maneuver the shoulder to place it back in its socket.

Immobilization: The shoulder will be immobilized using a sling for several weeks to allow healing.

Medication: Pain and swelling may be managed with medications as advised by a healthcare professional.

Manual Therapy: Gradual exercises will be introduced to restore movement and strength.

What Can an Occupational Therapist Do for Me?
An Occupational Therapist specializes in the rehabilitation of the shoulder and upper extremities. They can:
Create a personalized treatment plan to regain mobility and strength.
Educate on pain management and ways to avoid future injuries.
Administer manual therapy techniques to improve movement.
Implement exercises to restore function and prevent stiffness.
Provide ergonomic assessments and modifications to prevent re-injury.
Regular sessions with an Occupational Therapist can significantly accelerate the recovery process, guiding you through each phase of rehabilitation with expertise.
Ready for Relief? Call Our Manhattan or Long Island Clinic Today!
Don't let a traumatic shoulder dislocation impede your quality of life. Our Occupational Therapists are here to pave your path to a full recovery. Call us today to schedule your consultation and take the first step towards reclaiming a pain-free, active lifestyle.
With the right blend of medical and therapeutic intervention, overcoming the challenges posed by a traumatic shoulder dislocation is achievable. Your journey towards recovery begins with understanding the condition and seeking professional help to restore function to your shoulder.
Request An Appointment
Please fill out this form and
we will contact you about scheduling.


peter felberbaum

I RECOMMEND HER HAND OT SERVICES UNCONDITIONALLY!


Lee Jutton

I fractured my finger while running and had to get surgery, and afterward I could barely move my finger or use my hand. These folks are excellent, kind, helpful and now I can pretty much do things the way I could before I fell. Highly recommend.