Scaphoid Fractures in Manhattan and Long Island
In the intricate anatomy of the human hand, the scaphoid bone plays a quintessential role in facilitating a myriad of movements. Its delicate structure, however, renders it susceptible to fractures, an occurrence that warrants immediate attention and expert intervention. In navigating the realm of scaphoid fractures, understanding its nitty-gritty, from causes to treatment protocols, is pivotal. The comprehensive care administered by a Certified Hand Therapist (CHT) could be your cornerstone to a robust recovery.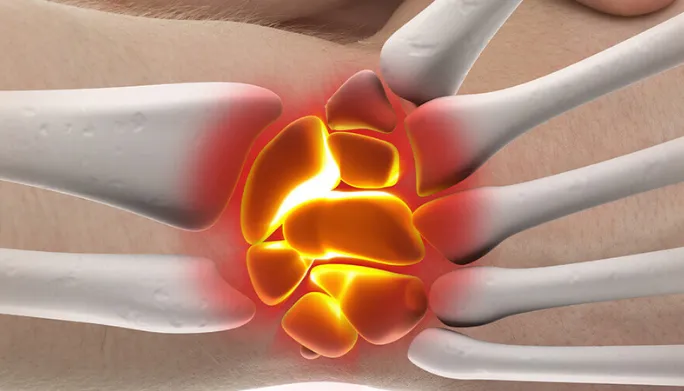 What are Scaphoid Fractures?
A scaphoid fracture refers to a break in the scaphoid bone, one of the eight small bones constituting the 'carpal' cluster in the wrist. Positioned near the thumb, this bone is pivotal for wrist movement and stability. Given its crucial function and location, a fracture in the scaphoid bone can severely impede one's ability to perform daily activities.
What Causes Scaphoid Fractures?
The common culprits behind scaphoid fractures are falls or sudden impacts that channel excessive force onto the outstretched hand, with the brunt of the impact absorbed by the wrist. It's a common affliction among athletes, especially those engaged in contact sports or activities with a high risk of falls such as skateboarding or snowboarding. Additionally, motor vehicle accidents can also lead to scaphoid fractures due to the abrupt force exerted on the wrist during a collision.
What are the Symptoms of Scaphoid Fractures?
The aftermath of a scaphoid fracture often presents a gamut of symptoms, making it imperative to seek prompt medical attention. Some prevalent symptoms include:
Severe pain in the wrist, particularly the area adjoining the base of the thumb.
Swelling and tenderness around the wrist.
A diminished range of motion in the wrist and thumb.
Pain is exacerbated when gripping objects or twisting the wrist.
What is the Treatment for Scaphoid Fractures in Manhattan and Long Island?
Treatment paradigms for scaphoid fractures are tailored based on the severity and location of the fracture. They generally encompass:
Immobilization: Employing a cast or splint to immobilize the wrist, promoting natural healing.

Surgery: Required in cases of severe fractures, misalignment, or nonunion fractures where healing is stalled.

Medication: Pain management through over-the-counter pain relievers or prescribed medications.

Hand Therapy: Post-cast or post-surgical rehabilitation to regain motion, strength, and functionality.

What Can a Hand Therapist Do for Me?
Engaging with a Certified Hand Therapist (CHT) post the initial healing phase is instrumental in hastening your recovery. They chart out a personalized rehabilitation plan aimed at restoring the range of motion, strength, and functionality of your wrist. Their arsenal of therapeutic exercises, manual therapy, and ergonomic education ensures you regain optimum hand functionality and prevent potential complications. Moreover, a CHT can provide indispensable guidance on safely resuming your daily activities and sports, minimizing the risk of re-injury.
Ready for Relief? Call Our Manhattan or Long Island Clinic Today!
Your path to overcoming the hindrances posed by a scaphoid fracture and reclaiming your active lifestyle lies in expert hands. Our Certified Hand Therapists are adept at tailoring a rehabilitation blueprint to your unique needs, paving the way for a fruitful recovery. Seize the reins on your healing journey by reaching out to us today. Your resilient comeback starts with a call!
This article sketches a preliminary outline on scaphoid fractures, aiming to equip you with essential knowledge and underscore the invaluable role of professional hand therapy in your healing trajectory. Your well-being is our priority, and our adept therapists are here to escort you through every step of your recovery.
Request An Appointment
Please fill out this form and
we will contact you about scheduling.


POLAND SPRING

Excellent staff and service.


Joel Marcus

Great therapy and nice people to work with. I highly recommend.