Carpal Tunnel Syndrome in Manhattan and Long Island
Are you experiencing persistent numbness or tingling in your fingers, especially the thumb, index, and middle fingers? If so, you may be dealing with Carpal Tunnel Syndrome (CTS), a common yet distressing condition that requires a comprehensive understanding and an effective therapeutic approach.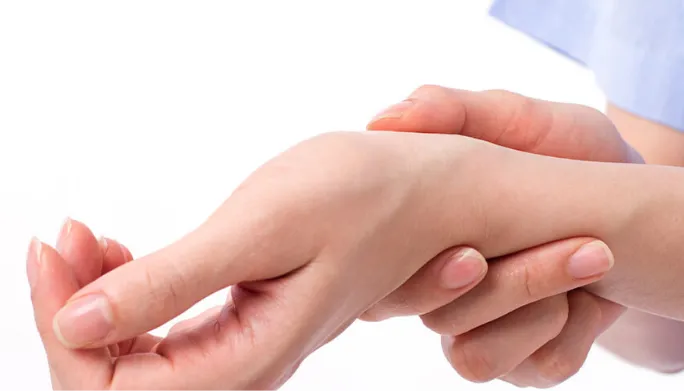 What is Carpal Tunnel Syndrome?
Carpal Tunnel Syndrome is a prevalent nerve disorder that primarily afflicts the hand and wrist. The carpal tunnel is a narrow passageway located on the palm side of your wrist, safeguarding the median nerve controlling sensation and movement in the thumb and first three fingers. CTS occurs when undue pressure is exerted on this nerve, impeding its function and resulting in various symptoms.
What Causes Carpal Tunnel Syndrome?
Several factors contribute to the onset of CTS, including:
Repetitive Hand Movements: Often, CTS is provoked by repetitive motions, particularly those involving a bent wrist, like typing or using a mouse.
Anatomical Discrepancies: Some individuals have naturally narrower carpal tunnels, predisposing them to this condition.
Inflammatory Conditions: Conditions like rheumatoid arthritis can inflame the surrounding tendons, encroaching on the carpal tunnel space.
Hormonal Changes: Pregnant and menopausal women often experience hormonal fluctuations that can trigger CTS.
Medical Conditions: Diabetes, obesity, and thyroid disorders are known to heighten the risk of developing CTS.
What are the Symptoms of Carpal Tunnel Syndrome?
The progression of CTS is generally gradual, with symptoms escalating over time. Common symptoms include:
Numbness, tingling, or burning in the fingers
Pain radiating up the arm
Weakness in the hand, making it difficult to grasp objects
Uncoordinated movements, particularly in the fingers
What is the Treatment for Carpal Tunnel Syndrome in Manhattan and Long Island?
The treatment approach for CTS hinges on the severity of the condition and the underlying causes. Treatments may include:
Wrist Splints: To maintain a neutral wrist position, especially during sleep.
Anti-Inflammatory Medications: To reduce inflammation and alleviate pain.
Steroid Injections: To curb inflammation around the median nerve.
Hand Therapy: Engaging in exercises to strengthen and stretch the hand and wrist muscles.
Surgical Intervention: In severe cases, surgery may be required to enlarge the carpal tunnel.
What Can a Hand Therapist Do for Me?
A certified hand therapist (CHT) is an invaluable asset in your journey toward overcoming CTS. Here's how a CHT can assist:
Personalized Exercise Programs: They design tailored exercise regimes to fortify the hand and wrist, enhancing flexibility and reducing symptoms.
Ergonomic Assessments: They offer ergonomic evaluations to rectify harmful work or lifestyle habits that may exacerbate CTS.
Manual Therapy: They provide manual therapy to alleviate stiffness and promote mobility.
Splinting and Support: They can furnish custom-made splints to help maintain an ideal wrist position, alleviating pressure on the median nerve.
Education: They equip you with the knowledge and strategies to manage and prevent future episodes of CTS.
Ready for Relief? Call Our Manhattan or Long Island Clinic!
If Carpal Tunnel Syndrome is hindering your daily life, seeking the expertise of a certified hand therapist is a prudent step toward reclaiming your hand's health. Our adept hand therapists are poised to provide a holistic therapeutic experience, endeavoring to restore your hand function and alleviate discomfort.
Embark on a journey of healing by contacting us today at (insert contact information). Our dedicated team is committed to delivering personalized, compassionate care to address Carpal Tunnel Syndrome and propel you towardr a life free from hand pain. Your pathway to relief and restoration awaits—reach out to us now to schedule your consultation!
Request An Appointment
Please fill out this form and
we will contact you about scheduling.


Matt Simon

Great people and great therapy. I highly recommend all therapists, especially Leslie. Vanessa at the front desk is also terrific. 


David Salazar

I was referred to this location after an unfortunate accident that left my right hand broken while vacationing in NYC.  Everyone was very nice including Leslie, my Therapist, who made the splint for my right hand in a short amount of time and gave me all the info I needed for care and speedy healing for my trip back to CA. I would highly recommend this place to anyone who may need rehabilitation following an injury.