Hand Burns in Manhattan and Long Island
Being indispensable tools in our daily lives, our hands are often exposed to myriad risks, among which burns hold a significant share. Burns not only result in agonizing pain but can also leave one with impaired hand functionality. A certified hand therapist can play a pivotal role in alleviating the discomfort and restoring optimal hand function following a burn injury. This piece delves into what hand burns are, their causes, symptoms, treatment, and the indispensable role of hand therapists in the recuperation journey.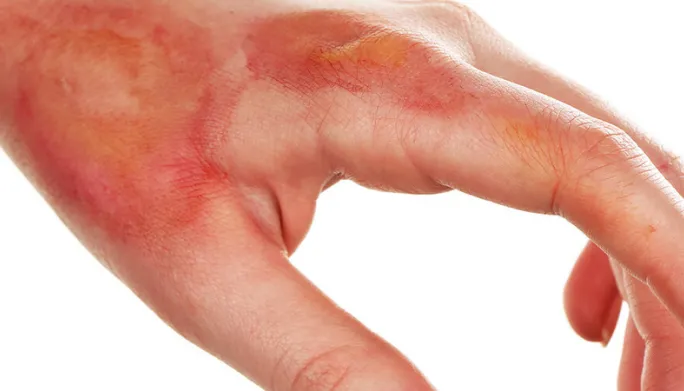 What are Hand Burns?
Hand burns are distressing injuries that occur when the tissues of the skin or underlying areas of the hands are damaged due to exposure to heat, chemicals, electricity, or radiation. The extent of the damage can vary widely from superficial burns affecting only the outer layer of the skin to profound injuries impacting muscles, tendons, nerves, and bones.
What Causes Hand Burns?
Hand burns can arise from various sources:
Thermal Burns: The most common type, caused by contact with flames, hot liquids, steam, or hot surfaces.

Chemical Burns: Result from contact with harmful chemicals like acids or alkalis.

Electrical Burns: Occur from exposure to electrical current.

Radiation Burns: Caused by exposure to ultraviolet light or radiation.
What are the Symptoms of Hand Burns?
The symptoms of hand burns largely depend on the severity, categorized into first, second, and third-degree burns.
First-degree burns: Characterized by redness, mild swelling, and pain.

Second-degree burns: Symptoms include blisters, severe pain, and swelling.

Third-degree burns: These may cause charred, white, or blackened skin, and possibly numbness due to nerve damage.
What is the Treatment for Hand Burns in Manhattan and Long Island?
Immediate treatment for hand burns includes running cool (not cold) water over the burned area, covering it with a sterile bandage or covering, and taking over-the-counter pain medication. It is crucial to avoid popping any blisters that form.
Severe burns require professional medical attention which may include:
Wound Cleaning: To prevent infection.

Topical Antibiotic Creams: To promote healing.

Pain Management: Using prescription medications.

Skin Grafting: In severe cases where the burn has destroyed both the epidermis and the dermis.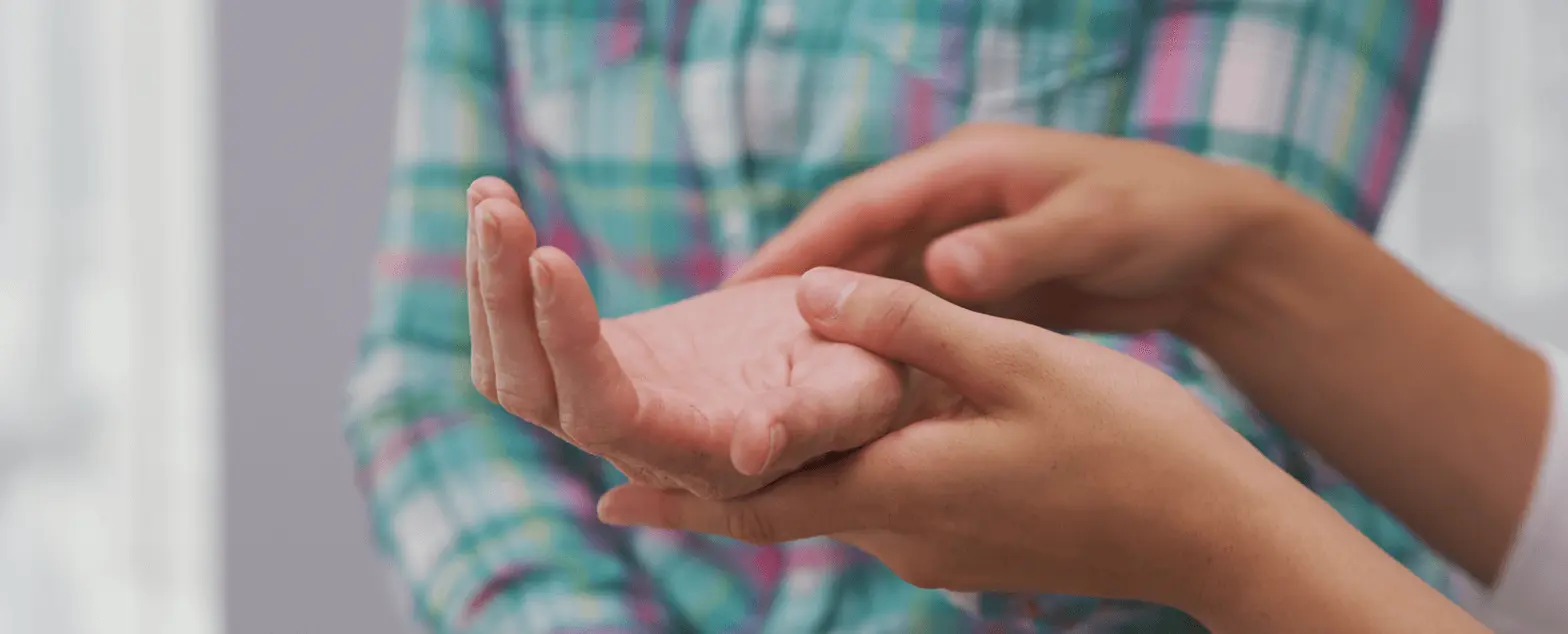 What Can a Hand Therapist Do for Me?
The road to recovery following a hand burn can be accelerated with the aid of a hand therapist. They implement a tailored regimen to alleviate pain, enhance mobility, and restore functionality. The therapy might encompass:
Wound Care and Scar Management: To prevent infection and minimize scarring.

Exercise Programs: To improve strength and flexibility.

Edema Control: Techniques to manage swelling.

Custom Splint Fabrication: To maintain optimal hand positioning and prevent joint stiffness.

Sensory Re-education: To regain sensation if nerves were affected.

Education: On how to modify activities and prevent future hand injuries.
Ready for Relief? Call Our Manhattan or Long Island Clinic Today!
Living with the agonizing and limiting repercussions of a hand burn can be distressing. However, an adept hand therapist can be your ally in overcoming these hurdles and regaining your hand's functionality. If you're tormented by a hand burn injury, do not hesitate to seek professional help. Reach out to us today and embark on a proactive journey towards recuperating your hand's health and function.
Request An Appointment
Please fill out this form and
we will contact you about scheduling.


Rita Friedman

I made enormous progress regaining motion and strength thanks to the excellent guidance by Joanne. She is extremely knowledgeable and helpful and works in a very methodical manner.  Working with a therapist who specializes in hands and arms was definitely an advantage.


peter felberbaum

I RECOMMEND HER HAND OT SERVICES UNCONDITIONALLY!