Shoulder Impingement in Manhattan and Long Island
The shoulder is a highly flexible joint capable of a wide range of motion. Although this flexibility allows us to perform myriad tasks, it also makes the shoulder vulnerable to injury. One common ailment is shoulder impingement. Through a collaborative and personalized care approach, Occupational Therapists play a vital role in addressing shoulder impingement and restoring shoulder function.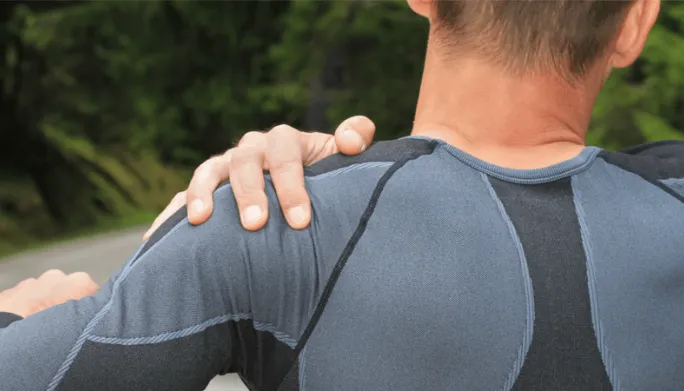 What is Shoulder Impingement?
Shoulder impingement is a clinical syndrome characterized by the trapping or "impingement" of the tendons or bursa (a small sac filled with fluid to cushion the joint) in the shoulder, specifically between the top of the arm bone and the tip of the shoulder blade. When you raise your arm to shoulder height, the space between these structures narrows. The overuse of shoulder muscles or structural abnormalities can cause the space to narrow even further, leading to impingement.
What Causes Shoulder Impingement?
There are several factors and conditions that can contribute to shoulder impingement:
Anatomical abnormalities: Some individuals have naturally narrow subacromial spaces (the area between the acromion and the head of the humerus), which can predispose them to impingement.

Overuse: Repetitive arm movements, especially those performed overhead, can irritate and cause inflammation of the tendons.

Poor posture: Hunching or rounding the shoulders can alter the space within the shoulder joint, leading to impingement.

Muscle weakness or imbalances: Weakness in the rotator cuff muscles can cause the humerus to move abnormally, leading to impingement.

Bone spurs: Extra bone growths can reduce the space where tendons move, causing them to become trapped.
What Are The Symptoms of Shoulder Impingement?
Shoulder impingement often manifests through a variety of symptoms:
Persistent pain, especially during overhead activities.
Pain radiating from the front of the shoulder to the side of the arm.
Shoulder and arm weakness.
Minor but constant pain, even at rest.
Pain at night, which may interfere with sleep.
A grating or cracking sound when moving the shoulder.
What Is The Treatment For Shoulder Impingement in Manhattan and Long Island?
The treatment for shoulder impingement usually involves a combination of rest, medication, therapy, and in severe cases, surgery. The goal is to alleviate pain, reduce inflammation, and restore normal shoulder function. Treatments include:
Rest and activity modification to avoid overhead movements.
Non-steroidal anti-inflammatory drugs (NSAIDs) to reduce inflammation and pain.
Steroid injections for severe pain.
Surgical intervention in severe or persistent cases to increase the subacromial space.
What Can An Occupational Therapist Do For Me?
Occupational Therapists are extensively trained to manage conditions affecting the entire upper extremity, including the shoulder. An Occupational Therapist can:
Assessment: Conduct a thorough evaluation to ascertain the extent of the impingement and how it affects your function.
Customized Treatment Plans: Design a tailored exercise regimen to strengthen the rotator cuff and scapular muscles, improve posture, and restore a full range of motion.
Manual Therapy: Apply techniques to improve joint mobilization and alleviate pain.
Patient Education: Teach you about your condition, how to avoid further injury, and how to manage symptoms.
Modalities: Use treatments such as ultrasound or electrical stimulation to promote healing and reduce inflammation.
Ready For Relief? Call Our Manhattan or Long Island Clinic Today!
Don't let shoulder impingement hinder your daily life. Reach out to our Occupational Therapists who are committed to providing specialized care to alleviate your pain and restore shoulder function. Our comprehensive approach towards assessment, treatment, and education will put you on the path to recovery. Call us today to schedule your appointment and take the first step towards reclaiming an active, pain-free life.
Request An Appointment
Please fill out this form and
we will contact you about scheduling.


Michele Kelley

I have made an amazing recovery, thanks to the  staff at Hand in Hand. I am also in the health profession and thoroughly  recommend  their services to my colleagues for their clients. The staff is professional and skilled in their respective roles, the facility clean and  comfortable, and most importantly, the staff keeps you very motivated to make great strides in your personal recovery. Call them today!


Jill Glick

The staff at Hand in Hand is wonderful. From the minute you call to make an appt with Vanessa, to the therapy received by the staff, you will be in good hands!