Hypermobility Syndrome in Manhattan and Long Island
Hypermobility Syndrome (HS) is a condition that remains under the radar yet impacts a significant part of the population. It pertains to joints that stretch farther than is standard, often described as being "double-jointed." While this might appear as a useful trait, especially in activities that demand flexibility, it can lead to an array of complications, discomfort, and a reduction in one's quality of life.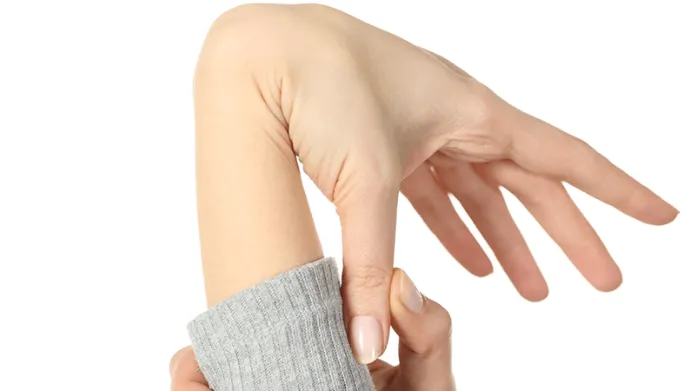 What is Hypermobility Syndrome?
Hypermobility Syndrome (HS) is a disorder characterized by an excessive range of joint movement. Individuals with this condition possess joints that are more flexible than average, which can be the result of various underlying factors. Excessive flexibility can lead to joint pain, frequent dislocations, and a higher propensity for soft tissue injuries.
What Causes Hypermobility Syndrome?
The primary cause of HS is often hereditary, with certain genes responsible for collagen, a protein that helps in the formation and strengthening of connective tissue, being less effective. Other factors contributing to HS include gender, age, and ethnicity. It's more common among females, young individuals, and those of Asian or African descent.
What are the Symptoms of Hypermobility Syndrome?
The symptoms of HS can range from mild to severe, and may include:
Joint pain, often worsening with activity and easing with rest
Frequent joint dislocations or subluxations (partial dislocation)
Easy bruising
Muscle pain or spasms
Chronic fatigue
Recurring sprains or strains
Increased risk of osteoarthritis
Propensity to scar easily
Some individuals may also experience digestive issues, anxiety, or a type of postural orthostatic tachycardia syndrome (POTS), which causes rapid heartbeat upon standing.
What is the Treatment for Hypermobility Syndrome in Manhattan and Long Island?
While there's no cure for HS, effective management strategies can significantly improve one's quality of life. Treatment focuses on strengthening muscles to provide better joint support, improving proprioception (awareness of joint position), and alleviating pain. Management strategies may include:
Hand Therapy: Tailored exercise programs to improve muscle strength and joint stability.

Medication: Pain relief through non-steroidal anti-inflammatory drugs (NSAIDs).

Lifestyle Modifications: Adjusting activities to avoid joint strain, and maintaining a healthy weight to lessen joint pressure.

Assistive Devices: Utilizing braces or supports to prevent joint dislocations.

Pain Management Techniques: Such as acupuncture or mindfulness meditation.

What Can an Occupational Therapist Do for Me?
A certified occupational therapist can play a crucial role in managing HS, particularly when it impacts the hands and upper extremities. They can provide tailored treatment plans focusing on:
Strengthening Exercises: To bolster the muscles surrounding the affected joints, enhancing stability.

Joint Protection Techniques: Educating on ways to perform daily activities without placing undue stress on the joints.

Splinting: Designing and providing custom-made splints to stabilize joints, preventing dislocation or subluxation.

Pain Management: Offering modalities like manual therapy, electrotherapy, or heat/cold therapy to alleviate pain.

Ergonomic Assessments: Recommending alterations in your home or work environment to reduce joint strain.
Ready for Relief? Call Our Manhattan or Long Island Clinic Today!
Living with Hypermobility Syndrome doesn't have to mean enduring a life filled with pain and discomfort. Our certified therapists are dedicated to providing personalized care that targets not only symptom relief but aims for a higher level of function and quality of life. If you're grappling with HS, especially in the hands or upper extremities, do not hesitate to reach out. Call us today, and take the first step toward reclaiming a comfortable and active life.
By investing in professional therapy and implementing the recommended lifestyle modifications, individuals with Hypermobility Syndrome can look forward to enhanced joint stability, reduced pain, and a better understanding of their condition, empowering them to lead active and fulfilling lives.
Through a clear understanding and an individualized management approach, navigating life with Hypermobility Syndrome becomes a less daunting endeavor. Reach out to our compassionate and skilled occupational therapists to begin your journey to relief and improved joint function today!
Request An Appointment
Please fill out this form and
we will contact you about scheduling.


Joel Marcus

Great therapy and nice people to work with. I highly recommend. 


Andrew Hoffman

Friendly knowledgeable doctors and staff.  Fixed my trigger thumb problem that 4 injections weren't able to.  I didn't have to undergo surgery as other doctors said I needed to fix this problem. I recommend Hand in Hand to all seeking occupational therapy!  They are a team you can feel comfortable with and trust in helping you heal!