Complex Regional Pain Syndrome in Manhattan and Long Island
Complex Regional Pain Syndrome (CRPS) is a multifaceted, chronic pain condition frequently seen by certified hand therapists. This disorder, often triggered by an injury, creates a prolonged or excessive pain response that can deteriorate one's quality of life significantly. In the ensuing discourse, we will elucidate the underpinnings of CRPS, its causative factors, manifesting symptoms, available treatment modalities, and the pivotal role hand therapists play in orchestrating relief and recovery.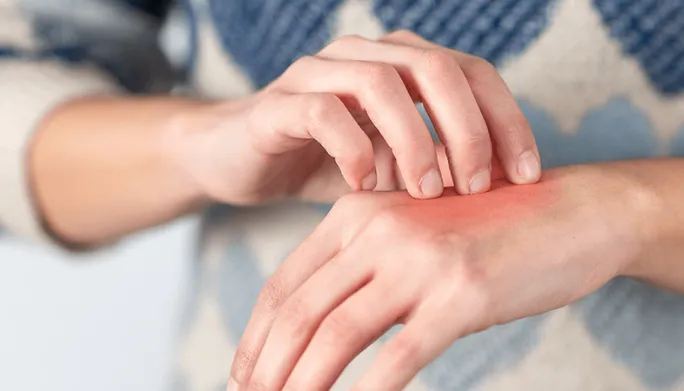 What is Complex Regional Pain Syndrome?
Complex Regional Pain Syndrome (CRPS) is a perplexing condition categorized by severe, relentless pain usually affecting an arm or leg. It typically emerges post an injury, surgery, stroke or heart attack. The hallmark of CRPS is the pain which is disproportionately more severe than the original injury. There are two types of CRPS, Type I (formerly known as Reflex Sympathetic Dystrophy), which does not involve nerve damage, and Type II (formerly known as Causalgia), which occurs after a distinct nerve injury.
What Causes Complex Regional Pain Syndrome?
The exact causation of CRPS remains elusive; however, it is often linked to an aberrant response by the peripheral or central nervous system, usually triggered by an injury. Factors like forceful trauma, fractures, surgical procedures, or severe sprains can set off a cascade of neuropathic and inflammatory reactions, leading to the onset of CRPS.
What are the Symptoms of Complex Regional Pain Syndrome?
CRPS symptoms are extensive and can transform over time. They include:
Unyielding pain: Described as burning, throbbing, or squeezing, often escalating over time.

Swelling and stiffness: Particularly in the affected joint.

Skin changes: Variations in color, temperature, and texture; the skin may become tender, thin, or shiny.

Motor disability: Loss of muscle strength, coordination, and mobility.

Sensory abnormalities: Altered perception of temperature and touch.
The multiplicity and intensity of these symptoms require a comprehensive assessment for accurate diagnosis and treatment planning.
What is the Treatment for Complex Regional Pain Syndrome in Manhattan and Long Island?
Treatment for CRPS is multidisciplinary, encompassing medication management, hand therapy, psychotherapy, and sometimes surgical interventions. Early intervention is paramount to curtail the progression of the condition and improve the prognosis. Medications like pain relievers, antidepressants, and corticosteroids may be employed alongside interventional procedures like nerve blocks or spinal cord stimulation.
What Can a Hand Therapist Do for Me?
Certified hand therapists are an essential part of the therapeutic constellation for CRPS sufferers. They provide specialized interventions to alleviate pain, enhance mobility, and restore function. Tailored rehabilitation regimes are designed to:
Alleviate Pain: Techniques like desensitization, manual therapy, or modalities like ultrasound and electrical stimulation can be utilized to mitigate pain.

Improve Range of Motion: Through stretching and strengthening exercises.

Restore Functional Capabilities: Adaptive strategies and assistive devices may be employed to bolster independence in daily tasks.

Educate: Hand therapists educate patients on CRPS and instruct on self-management strategies to foster long-term relief.
Aiding in desensitization and promoting functional restoration, hand therapists are instrumental in facilitating the journey of recovery, enabling patients to regain a semblance of normalcy in their lives.
Ready for Relief? Call Our Manhattan or Long Island Clinic
Living with CRPS can be a harrowing ordeal, but professional assistance can herald a significant difference in your journey toward relief. Our certified hand therapists are adept in orchestrating personalized treatment regimes to mitigate the symptoms of CRPS, paving the path for a better quality of life. Call us today and take the inaugural step toward reclaiming a pain-free existence. Your serenity and well-being are within arm's reach—let us guide you through the recovery odyssey.
Request An Appointment
Please fill out this form and
we will contact you about scheduling.


Lee Jutton

I fractured my finger while running and had to get surgery, and afterward I could barely move my finger or use my hand. These folks are excellent, kind, helpful and now I can pretty much do things the way I could before I fell. Highly recommend. 


Rita Friedman

I worked with Joanne at Hand In Hand. I had surgery for my wrist and elbow and needed therapy for both.I made enormous progress regaining motion and strength thanks to the excellent guidance by Joanne. She is extremely knowledgeable and helpful and works in a very methodical manner.  Working with a therapist who specializes in hands and arms was definitely an advantage.