Ulnar Collateral Ligament Injury of the Thumb in Manhattan and Long Island
The Ulnar Collateral Ligament (UCL) of the thumb is a crucial structure that maintains the thumb's stability and functionality. Injury to this ligament can significantly impair an individual's ability to grip and perform daily activities. This article explores the UCL injury of the thumb, its causes, symptoms, treatment options, and how a hand therapist can aid in your recovery journey.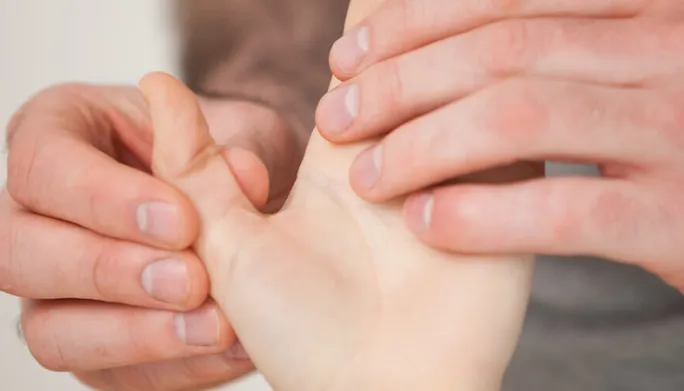 What is Ulnar Collateral Ligament (UCL) Injury of the Thumb?
The UCL is a ligament located on the inner side of the thumb, connecting the thumb to the hand and aiding in maintaining the thumb's stability, especially during pinching and gripping movements. A UCL injury typically involves a stretch, partial tear, or complete tear of this ligament, which results in instability and weakness in the thumb.
What Causes Ulnar Collateral Ligament Injury of the Thumb?
UCL injuries often result from excessive force applied to the thumb, especially during a fall where the thumb is stretched away from the hand or a direct blow to the thumb. Such injuries are prevalent in sports like skiing, football, and basketball. Moreover, repetitive stress or overuse of the ligament can also lead to a gradual weakening and eventual tearing of the UCL, a condition often seen in individuals involved in repetitive gripping or pinching activities.
What are the Symptoms of Ulnar Collateral Ligament Injury of the Thumb?
Symptoms of a UCL injury often manifest immediately following the trauma or over time in cases of repetitive stress. They may include:
Pain and tenderness along the inner side of the thumb
Swelling and bruising around the thumb and the adjacent area
A noticeable instability or looseness in the thumb
Difficulty or inability in pinching or gripping objects
A popping or snapping sensation at the time of injury
What is the Treatment for Ulnar Collateral Ligament Injury of the Thumb in Manhattan and Long Island?
Early medical intervention is essential to ensure an optimal recovery from a UCL injury. The treatment may entail:
Immobilization: Utilizing a cast or splint to keep the thumb stable and promote the natural healing of the ligament.

Medication: Over-the-counter pain relievers and anti-inflammatory medication to manage pain and swelling.

Hand Therapy: Exercises to restore strength, mobility, and functionality to the thumb and hand.

Surgery: In severe cases where the ligament is completely torn, surgical repair may be necessary to restore the stability of the thumb.

What Can a Hand Therapist Do for Me?
Hand therapy plays a crucial role in the recovery from a UCL injury. A certified hand therapist (CHT) will devise a personalized treatment plan tailored to your specific needs and recovery goals. Your therapy may encompass:
Strengthening Exercises: To rebuild strength in the thumb, hand, and surrounding muscles.

Range of Motion Exercises: To restore mobility and flexibility.

Functional Retraining: To help you regain proficiency in daily activities and work tasks.

Manual Therapy: Techniques such as joint mobilizations to improve joint function.

Education: How to prevent future injuries and manage your condition.
Additionally, a hand therapist can provide recommendations for ergonomic modifications at work or home to promote a healthier, pain-free function of your hand.
Ready for Relief? Call Our Manhattan or Long Island Clinic Today!
Ulnar Collateral Ligament (UCL) Injury of the thumb can be a painful and debilitating condition. However, with the right treatment and therapy, full recovery is achievable. At our hand therapy clinic, our certified hand therapist is dedicated to guiding you through a personalized rehabilitation process to regain function and get you back to enjoying a pain-free life. Call us today to schedule your appointment and take the first step towards a swift and effective recovery!
This comprehensive overview provides a well-rounded understanding of UCL injury, its implications, and the role of hand therapy in the healing process. By recognizing the symptoms early and seeking appropriate medical and therapeutic intervention, individuals suffering from a UCL injury can vastly improve their chances of full recovery and return to their routine activities.
Request An Appointment
Please fill out this form and
we will contact you about scheduling.


Bill Frischling

Great experience! Debbie, Rifka, Leslie, Henry, Denise and Vanessa were all wonderful to work with. My rehab following thumb surgery went very well. 


Andrea Donahue

I give Hand In Hand my highest recommendation. The team is highly professional, friendly, supportive and encouraging. I am so grateful to the Hand In Hand team for helping me to regain full use of my hand. Hand In Hand is the place to go for hand rehabilitation.