Flexor Tendon Injury in Manhattan and Long Island
The delicate structure of our hand comprises a multitude of bones, muscles, and tendons, collaborating seamlessly to perform daily tasks. Among these, the flexor tendons play a pivotal role in facilitating the bending of our fingers and thumb. A flexor tendon injury can significantly impede the usual functioning of the hand, affecting an individual's quality of life. It's crucial to understand what a flexor tendon injury entails, its causes, symptoms, and available treatment options.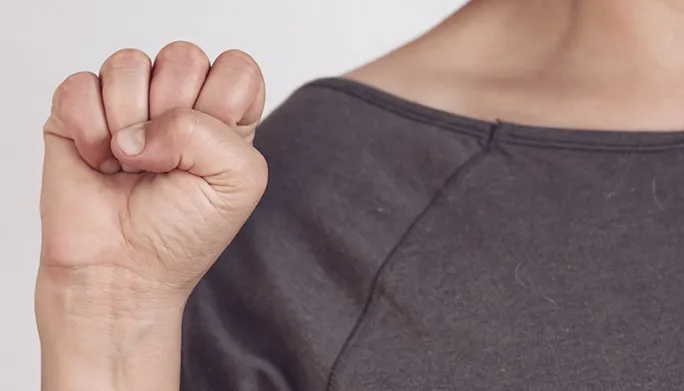 What is Flexor Tendon Injury?
Flexor tendons are sturdy bands of tissue that connect the muscles of the forearm to the bones in the fingers and thumb, enabling flexion, or bending movements. A flexor tendon injury occurs when one or more of these tendons become damaged. These injuries can range from mild tendon strains to severe cases where the tendon is torn or cut. When such an injury occurs, it becomes challenging to bend the fingers or thumb, thereby impacting the grasp and overall hand function.
What Causes Flexor Tendon Injury?
Various factors can lead to a flexor tendon injury. Common causes include:
Cuts or Lacerations: Sharp objects can cut through the skin and potentially damage the flexor tendons. Deep lacerations are especially concerning as they may sever the tendon completely.
Sports Injuries: Athletes, particularly those involved in ball sports or contact sports, are at a higher risk for flexor tendon injuries due to the high-impact nature of such activities.
Rheumatoid Arthritis: Individuals with rheumatoid arthritis may experience flexor tendon injury due to inflammation and the consequent weakening of tendons.
Repetitive Strain: Repetitive motion or overuse of the flexor tendons can cause them to become strained or inflamed over time.
What are the Symptoms of Flexor Tendon Injury?
Early recognition of a flexor tendon injury is crucial for effective treatment. Common symptoms include:
Difficulty in bending the finger(s) or thumb
Pain when bending the finger(s) or thumb
Swelling in the finger or hand
A tender lump in the palm
An inability to grasp objects
What is the Treatment for Flexor Tendon Injury in Manhattan and Long Island?
The treatment strategy for a flexor tendon injury largely depends on the severity of the injury. Treatment options include:
Non-surgical Treatment: Mild cases, usually involving tendon strains, may heal with rest, ice application, anti-inflammatory medication, and hand therapy exercises to restore movement and strength.
Surgical Treatment: Severe injuries, such as a torn or cut tendon, typically require surgical repair to rejoin the severed tendon ends. Post-surgery, a rehabilitation program is necessary to regain hand function.
What Can a Hand Therapist Do for Me?
Consulting a certified hand therapist is highly beneficial in the recovery from a flexor tendon injury. Hand therapists are proficient in designing personalized rehabilitation programs to restore function, improve mobility, and alleviate pain. They will guide you through various exercises and activities to improve tendon gliding and hand strength. Additionally, they can recommend appropriate splinting and adaptive devices to protect the tendon as it heals while promoting optimal hand function.
Ready for Relief? Call Our Clinic in Manhattan or Long Island Today!
Do not let a flexor tendon injury keep you from enjoying a full, active life. Reach out to our certified hand therapists who are dedicated to assisting you on your journey toward a swift and effective recovery. Our skilled team will work closely with you to restore your hand function, ensuring a safe and effective rehabilitation process. Call us today to schedule an appointment and take the first step towards regaining the freedom of movement in your hands.
Request An Appointment
Please fill out this form and
we will contact you about scheduling.


Gg Wing

Professional and the nicest staff ever..clean, socially distanced, no stairs nor elevators, street level.


Bill Frischling

Great experience! Debbie, Rifka, Leslie, Henry, Denise and Vanessa were all wonderful to work with. My rehab following thumb surgery went very well.