Distal Biceps Rupture in Manhattan and Long Island
A distal biceps rupture is an orthopedic condition that requires professional attention and appropriate intervention. As a patient, being well-informed about your condition can contribute to a successful recovery. This comprehensive guide aims to shed light on Distal Biceps Rupture, from its causes and symptoms to the treatments available, including the role of an occupational therapist in your rehabilitation journey.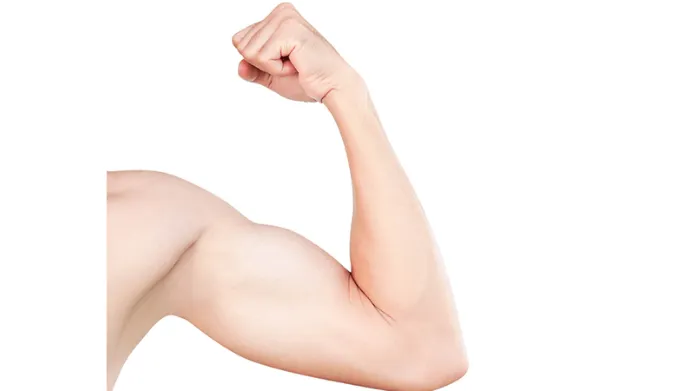 What is Distal Biceps Rupture?
Distal Biceps Rupture refers to a condition where the tendon attaching the biceps muscle to the forearm bone (radius) tears away from the bone. This is a serious injury that predominantly occurs in middle-aged individuals, particularly men. The distal biceps tendon is crucial for elbow flexion and forearm rotation. When ruptured, it significantly impacts one's ability to perform ordinary daily tasks.
What Causes Distal Biceps Rupture?
The primary cause of a distal biceps rupture is often the sudden contraction of the biceps muscle while it's being stretched. This scenario typically arises during heavy lifting or sudden jerking movements. Other contributing factors include:
Age: Individuals over 30 are at higher risk as tendons naturally weaken with age.

Smoking: Smoking is known to weaken tendons over time.

Steroid use: Prolonged use of corticosteroids can contribute to muscle and tendon weakness.

Previous arm injuries: Prior injuries may predispose the tendon to further damage.
What are the Symptoms of Distal Biceps Rupture?
The immediate symptoms of a distal biceps rupture often include:
Sharp, sudden pain in the elbow.
A popping or snapping sound at the time of injury.
Swelling and bruising around the elbow and forearm.
Weakness in elbow flexion and difficulty in rotating the forearm.
A bulge in the upper part of the arm, or a gap in the front of the elbow.
What is the Treatment for Distal Biceps Rupture in Manhattan and Long Island?
Treatment for a distal biceps rupture primarily involves surgical intervention to reattach the torn tendon to the bone. Surgery is usually recommended to restore the full strength and functionality of the biceps muscle, particularly for active individuals or those with physically demanding jobs. However, for patients who are older or lead a sedentary lifestyle, non-surgical treatment involving occupational therapy may be considered.
What Can an Occupational Therapist Do for Me?
Occupational therapists play a pivotal role in the recovery from a distal biceps rupture, whether you undergo surgery or opt for non-surgical intervention. They tailor rehabilitation programs to meet individual needs, focusing on:
Restoring strength: Progressive resistance exercises are employed to regain muscle strength.

Regaining range of motion: Gradual stretching exercises help in restoring the elbow's full range of motion.

Improving function: Functional exercises and activities are incorporated to get you back to your daily routines.

Providing education: Occupational therapists educate on safe lifting techniques to prevent re-injury and provide guidelines for a gradual return to activity.
Ready for Relief? Call Our Clinic in Manhattan or Long Island!
A distal biceps rupture is not just painful but can significantly impair your arm function. Seeking early professional help is critical to a successful recovery. Our occupational therapists are ready to guide you on the path to recovery, providing personalized care at every step of your rehabilitation journey. Don't let a biceps rupture keep you on the sidelines – call us today to schedule an appointment and take the first step toward regaining your strength and mobility.
This information should give readers a thorough understanding of distal biceps rupture, the importance of professional treatment, and the critical role of occupational therapy in recovery. The invitation to call for an appointment encourages them to take an active step toward their recovery.
Request An Appointment
Please fill out this form and
we will contact you about scheduling.


Jill Glick

The staff at Hand in Hand is wonderful. From the minute you call to make an appt with Vanessa, to the therapy received by the staff, you will be in good hands! 


Michele Kelley

I have made an amazing recovery, thanks to the staff at Hand in Hand. I am also in the health profession and thoroughly recommend their services to my colleagues for their clients. The staff is professional and skilled in their respective roles, the facility clean and comfortable, and most importantly, the staff keeps you very motivated to make great strides in your personal recovery. Call them today!