Wrist Ligament Injuries in Manhattan and Long Island
Wrist ligament injuries can significantly impact one's quality of life, impeding simple daily activities we often take for granted. Understanding the nature of these injuries, their causes, and the available treatment options, including hand therapy, is pivotal for expedited healing and regaining wrist functionality. This article sheds light on wrist ligament injuries, offering a route to relief for those afflicted.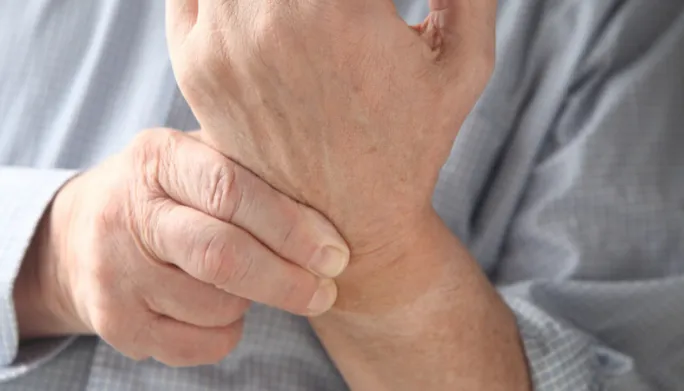 What are Wrist Ligament Injuries?
Wrist ligament injuries are afflictions wherein the tough bands of fibrous tissue connecting the bones in the wrist, known as ligaments, are stretched, torn, or otherwise damaged. The wrist is a complex joint housing numerous ligaments, which stabilize the joint, ensuring coordinated, pain-free motion. When these ligaments are damaged, the repercussions can be profound and far-reaching, necessitating prompt, effective treatment to restore normalcy and alleviate discomfort.
What Causes Wrist Ligament Injuries?
The causes of wrist ligament injuries are manifold, encompassing both acute and chronic occurrences. Here are several common scenarios:
Trauma: Falls onto an outstretched hand, sports injuries, or motor vehicle accidents often lead to abrupt forces that can damage wrist ligaments.

Repetitive Strain: Chronic overuse of the wrist through repetitive motions such as typing, playing musical instruments, or engaging in certain sports can progressively wear down or strain the ligaments.

Improper Technique: Employing incorrect or unsafe techniques during sports or work activities can predispose individuals to ligament injuries.

Underlying Health Conditions: Conditions like arthritis can exacerbate the risk of wrist ligament injuries.
What are the Symptoms of Wrist Ligament Injuries?
The manifestation of a wrist ligament injury can vary in intensity and duration. Common symptoms include:
Pain, particularly when moving the wrist or applying pressure
Swelling or bruising in the affected area
Reduced range of motion or stiffness
An audible pop or tear at the time of injury
Instability or a feeling of the wrist "giving way"
What is the Treatment for Wrist Ligament Injuries in Manhattan and Long Island?
Treatment is contingent on the severity and type of injury sustained. Common interventions include:
Rest and Immobilization: Allowing the wrist ample time to heal is crucial, often necessitating the use of splints or casts to immobilize the joint.

Hand Therapy: A regimen of exercises to regain strength, flexibility, and functionality.

Medication: Pain relievers and anti-inflammatory medications to alleviate pain and reduce swelling.

Surgical Intervention: In severe cases, surgery might be requisite to repair torn ligaments.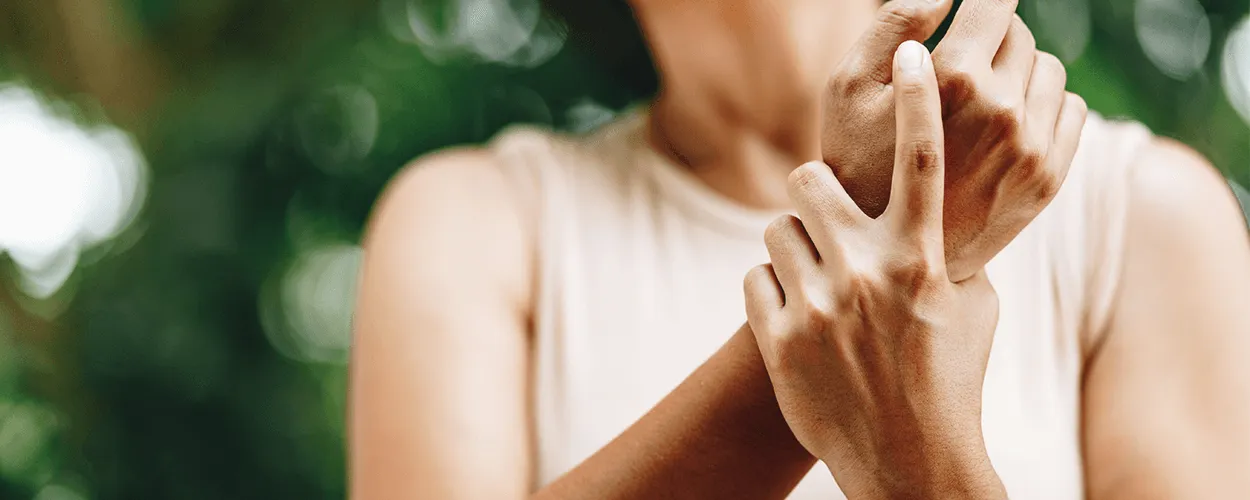 What Can a Hand Therapist Do for Me?
Hand therapists are specialized in managing conditions afflicting the hand and wrist. They can play a pivotal role in your recovery from a wrist ligament injury. A hand therapist will formulate a tailored treatment plan which may include:
Strengthening Exercises: To fortify the muscles surrounding the wrist, promoting stability.
Range of Motion Exercises: To restore normal wrist movement.
Pain Management Techniques: Including modalities like ice, heat, ultrasound, or manual therapy.
Education on Activity Modification: To prevent re-injury and promote ergonomic practices.
Your hand therapist can also fabricate custom splints, ensuring a precise fit for optimal support during the healing process.
Ready for Relief? Call Our Manhattan or Long Island Clinic Today!
Enduring wrist ligament injuries can be both physically and emotionally taxing. However, with the right support and therapeutic intervention, recovery and the resumption of normal activities are within reach. Our certified hand therapists are adept at propelling patients on the path to recovery. Call us today to schedule your initial consultation and take the first step towards reclaiming a pain-free, mobile lifestyle. Your wrists are instrumental in your day-to-day activities; they deserve the best care available.
Request An Appointment
Please fill out this form and
we will contact you about scheduling.


Andrew Hoffman

Friendly knowledgeable doctors and staff.  Fixed my trigger thumb problem that 4 injections weren't able to.  I didn't have to undergo surgery as other doctors said I needed to fix this problem. I recommend Hand in Hand to all seeking occupational therapy!  They are a team you can feel comfortable with and trust in helping you heal!


POLAND SPRING

Excellent staff and service.