TFCC Injuries in Manhattan and Long Island
Triangular Fibrocartilage Complex (TFCC) injuries can greatly impair the functionality and comfort of your wrist. Getting acquainted with the nature, causes, symptoms, and treatment options for TFCC injuries is crucial in regaining a good quality of life. Here's a detailed insight into TFCC injuries and how a certified hand therapist can pave the way for your recovery.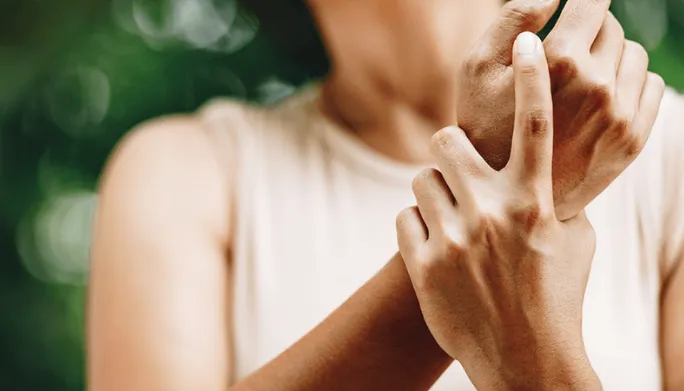 What are TFCC Injuries?
The Triangular Fibrocartilage Complex (TFCC) is a network of ligaments, tendons, and cartilaginous structures within the wrist. It plays a pivotal role in the wrist's mobility and stability, acting as a cushion and allowing smooth movement between the forearm bones and the carpal bones of the wrist.
TFCC injuries are quite common among individuals involved in vigorous physical activities or professions demanding repetitive wrist actions. The damage can range from minor tears to severe degenerative conditions affecting the TFCC's integrity.
What Causes TFCC Injuries?
Traumatic Injury: A fall on an outstretched hand is a common cause of traumatic TFCC injuries. Accidents during sports or other physical activities can also result in damage to the TFCC.

Degenerative Changes: As we age, natural wear and tear can lead to degenerative TFCC injuries. The cartilage becomes thin, and small tears may develop over time, exacerbating the damage.

Repetitive Strain: Continuous or repetitive movements of the wrist, especially in twisting or heavy-lifting motions, can contribute to TFCC injuries.
What are the Symptoms of TFCC Injuries?
Recognizing the symptoms early can lead to more effective treatment. Common signs of TFCC injuries include:
Pain: Usually localized around the wrist and often exacerbated with movement.

Swelling: In the wrist area, often accompanied by a visible deformity.

Stiffness: Difficulty in moving the wrist, accompanied by a crunching or clicking sound.

Weakness: A sense of weakness or instability in the wrist, especially while carrying objects or twisting the wrist.
What is the Treatment for TFCC Injuries in Manhattan and Long Island?
Treatment for TFCC injuries primarily aims at alleviating pain, restoring wrist function, and preventing further damage. The approach may include:
Conservative Treatment: Initial treatment often involves rest, ice, compression, and elevation (RICE). Anti-inflammatory medication may also be prescribed to reduce swelling and pain.

Hand Therapy: A hand therapist can develop a customized exercise regimen to strengthen the wrist and improve its range of motion.

Bracing or Splinting: To immobilize the wrist and allow the TFCC to heal.

Corticosteroid Injections: To reduce inflammation and provide temporary relief from pain.

Surgery: In severe cases or if conservative treatments fail, arthroscopic surgery may be recommended to repair the TFCC.
What Can a Hand Therapist Do for Me?
A certified hand therapist (CHT) specializes in treating conditions affecting the hands and upper extremities. They can:
Assess the Extent of Injury: Through a detailed examination and imaging studies.

Develop a Customized Treatment Plan: Including exercises, manual therapy, and modalities to promote healing and restore function.

Educate on Preventive Measures: To avoid future injuries.

Provide Post-Surgical Rehabilitation: To regain strength and function after surgery.
With a personalized approach, a hand therapist can significantly contribute to speeding up your recovery process and helping you regain your wrist's functionality.
Ready for Relief? Call Our Manhattan or Long Island Clinic Today!
TFCC injuries can be a hindrance to your daily life, but with professional guidance, recovery is entirely possible. Our certified hand therapist is ready to provide expert care tailored to your unique needs. Call us today to embark on a journey toward pain-free wrist function and a better quality of life.
Request An Appointment
Please fill out this form and
we will contact you about scheduling.


Lee Jutton

I fractured my finger while running and had to get surgery, and afterward I could barely move my finger or use my hand. These folks are excellent, kind, helpful and now I can pretty much do things the way I could before I fell. Highly recommend.


Rita Friedman

I worked with Joanne at Hand In Hand. I had surgery for my wrist and elbow and needed therapy for both. I made enormous progress regaining motion and strength thanks to the excellent guidance by Joanne. She is extremely knowledgeable and helpful and works in a very methodical manner.  Working with a therapist who specializes in hands and arms was definitely an advantage.