CMC Arthritis in Manhattan and Long Island
Living with CMC arthritis can be debilitating, affecting the simplest daily tasks like turning a doorknob or opening a jar. Fortunately, consulting with a certified hand therapist can offer substantial relief and restore functionality to your hand. This article dives deep into what CMC arthritis entails, its causes, symptoms, treatment, and the crucial role a hand therapist plays in your journey toward a pain-free life.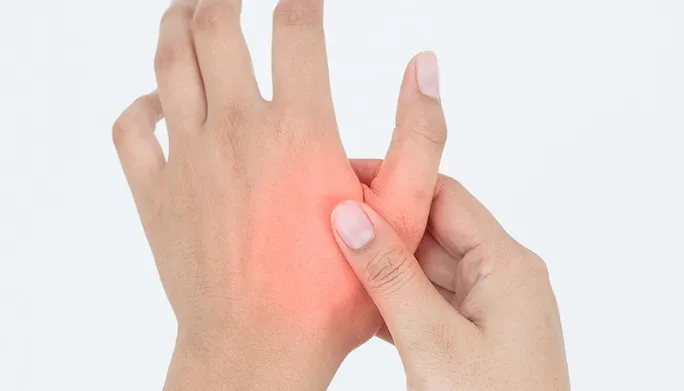 What is CMC Arthritis?
CMC (Carpometacarpal) arthritis is a condition that primarily affects the base of the thumb, where the thumb meets the wrist. This joint, known as the carpometacarpal joint, is essential for the thumb's wide range of motion. CMC arthritis is a form of osteoarthritis, where the cartilage wearing down causes the bones to rub against each other, leading to pain, swelling, and reduced mobility.
What Causes CMC Arthritis?
The predominant cause of CMC arthritis is the natural aging process which leads to wear and tear of the cartilage in the joint. However, other factors can exacerbate or hasten the onset of CMC arthritis, including:
Genetic Predisposition: If your family has a history of osteoarthritis or CMC arthritis, you might be at a higher risk.

Previous Injuries: Past injuries to the thumb or wrist can cause CMC arthritis to develop earlier.

Repetitive Stress: Repeated strain or motions, particularly in jobs or activities requiring frequent pinching or gripping, can lead to faster wear and tear in the joint.
What Are The Symptoms of CMC Arthritis?
The symptoms of CMC arthritis tend to worsen over time, and can include:
Pain and Tenderness: Especially at the base of the thumb, which might extend to the wrist or forearm.
Stiffness: Difficulty in moving the thumb and wrist, particularly in the morning.
Swelling: The joint might appear swollen or feel warm to the touch.
Reduced Strength and Range of Motion: Difficulty in gripping or pinching objects.
Joint Instability: The thumb may seem to collapse or "give way" when attempting to apply force.
What Is The Treatment For CMC Arthritis in Manhattan and Long Island?
Treatment plans for CMC arthritis are tailored to the severity of the condition and the individual's lifestyle needs. The options include:
Medication: Over-the-counter pain relievers and anti-inflammatory drugs can ease the discomfort.

Splinting: Wearing a splint can provide support, alleviate pain, and prevent further joint damage.

Injections: Corticosteroid injections can offer temporary relief from severe pain.

Surgery: In advanced cases, surgical intervention to repair or replace the joint may be necessary.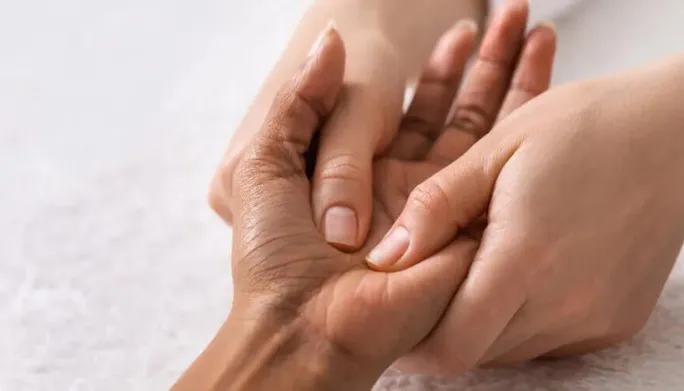 What Can A Hand Therapist Do For Me?
Hand therapy plays a vital role in both the non-surgical and post-surgical treatment of CMC arthritis. A certified hand therapist will create a personalized treatment plan which may include:
Strengthening Exercises: To enhance the muscles around the thumb and wrist, improving stability and function.

Stretching Exercises: To maintain or improve the joint's range of motion.
Joint Protection Techniques: Educating on how to perform daily activities in a way that reduces stress on the affected joint.
Splint Fabrication: Custom-made splints can provide support and reduce pain.
Pain Management Techniques: Such as modalities like hot or cold therapy, ultrasound, or electrical stimulation.
Ready For Relief? Call Our Manhattan or Long Island Clinic!
You don't have to navigate the path of CMC arthritis alone. Our certified hand therapists are here to guide you through a comprehensive treatment plan tailored to your unique needs, aiming for a life with less pain and more freedom. Take the first step towards reclaiming a functional and pain-free hand—call us today to schedule a consultation. Your journey towards a better quality of life begins with the right help at hand.
Request An Appointment
Please fill out this form and
we will contact you about scheduling.


Gg Wing

Professional and the nicest staff ever..clean, socially distanced, no stairs nor elevators, street level.


Bill Frischling

Great experience! Debbie, Rifka, Leslie, Henry, Denise and Vanessa were all wonderful to work with. My rehab following thumb surgery went very well.