Hand Edema in Manhattan and Long Island
In the realm of hand therapy, understanding different conditions and their impact on daily living is fundamental. One such condition that presents frequently is Wrist Hand Edema. This condition can be incredibly bothersome and impact one's quality of life significantly. As a Certified Hand Therapist (CHT), our expertise lies in providing not only therapeutic interventions but also education on conditions like Hand Edema, aiding in better management and quicker recovery.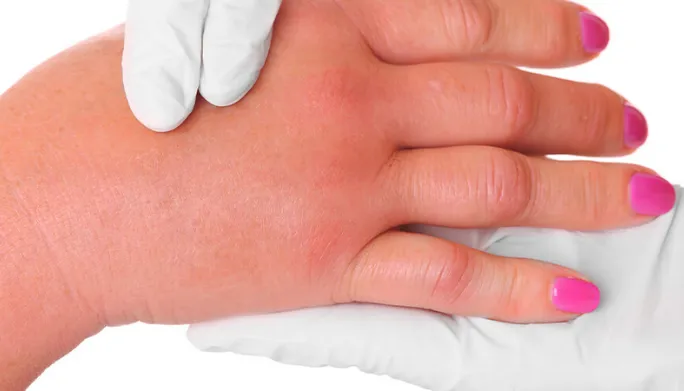 What is Hand Edema?
Hand Edema is a condition characterized by the accumulation of fluid in the tissues of the hand and wrist. The excess fluid build-up leads to swelling, which can extend from the fingers to the wrist. This condition can be localized or may be a reflection of systemic conditions. The resulting swelling can cause discomfort, reduced joint movement, and impaired function of the hand.
What Causes Hand Edema?
The causes of Hand Edema are diverse. They can range from localized injuries, such as a sprain or fracture, to systemic conditions like heart failure, kidney disease, or liver dysfunction which can cause fluid retention in various parts of the body including the hands. Other common causes include:
Inflammation from arthritis or tendonitis
Poor lymphatic drainage
Infections
Side effects of certain medications
Prolonged immobility or dependency of the hand
Pregnancy
What are the Symptoms of Hand Edema?
The symptoms of Hand Edema include:
Swelling in the hand, fingers, and/or wrist
Stiffness or reduced mobility in the hand or wrist
Skin that appears stretched or shiny
A feeling of fullness or pressure in the hand and fingers
Pain or discomfort
Difficulty gripping objects or performing fine motor tasks
What is the Rreatment for Hand Edema in Manhattan and Long Island?
Treatment for Hand Edema primarily focuses on addressing the underlying cause. It is crucial to consult a healthcare provider to understand the reason behind the swelling. The treatment plan may include:
Medications to manage underlying conditions or to reduce inflammation and fluid retention.
Compression garments to help reduce swelling.
Elevation to promote fluid drainage.
Exercise to improve mobility and promote fluid movement.
Dietary changes to reduce salt intake which can contribute to fluid retention.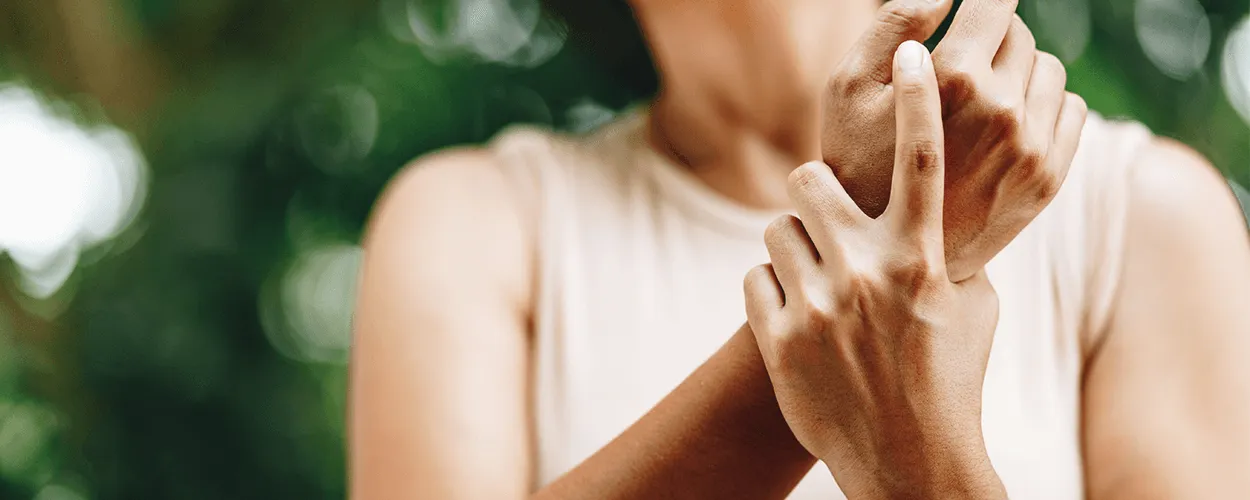 What Can a Hand Therapist Do for Me?
A certified hand therapist is equipped with the expertise to assess and treat hand edema effectively. The intervention plan may include:
Manual lymphatic drainage to promote fluid movement
Customized exercise programs to improve hand function and reduce swelling
Fitting and education on compression garments to manage edema
Education on activity modification and ergonomic adjustments to prevent exacerbation of swelling
Joint mobilization to improve mobility
Pain management strategies
Through a collaborative effort, a hand therapist can help alleviate the discomfort associated with Hand Edema and work towards restoring function and improving your quality of life.
Ready for Relief? Call Our Manhattan or Long Island Clinic!
Wrist Hand Edema can be an impediment to your daily activities, but help is available. With specialized care from our certified hand therapist, you can embark on a path toward reduced swelling, improved hand function, and a better quality of life. We prioritize a personalized treatment plan focusing on your unique needs and goals. Call us today to schedule an assessment and take a proactive step towards reclaiming your hand health.
Your journey toward relief from Hand Edema begins with a single call. Reach out to us today, and let's work together to achieve optimal hand function and comfort!
Request An Appointment
Please fill out this form and
we will contact you about scheduling.


Michele Kelley

I have made an amazing recovery, thanks to the  staff at Hand in Hand. I am also in the health profession and thoroughly  recommend  their services to my colleagues for their clients. The staff is professional and skilled in their respective roles, the facility clean and  comfortable, and most importantly, the staff keeps you very motivated to make great strides in your personal recovery. Call them today! 


Jill Glick

The staff at Hand in Hand is wonderful. From the minute you call to make an appt with Vanessa, to the therapy received by the staff, you will be in good hands!