Radial Head Fractures in Manhattan and Long Island
In the vast arena of orthopedic injuries, the upper extremity endures a significant portion of musculoskeletal afflictions. Among them, a Radial Head Fracture is a common yet impactful injury that necessitates a diligent therapeutic approach. This article sheds light on the anatomy, causation, manifestations, and remediation of radial head fractures, particularly underscoring the pivotal role of a certified occupational therapist in the recovery journey.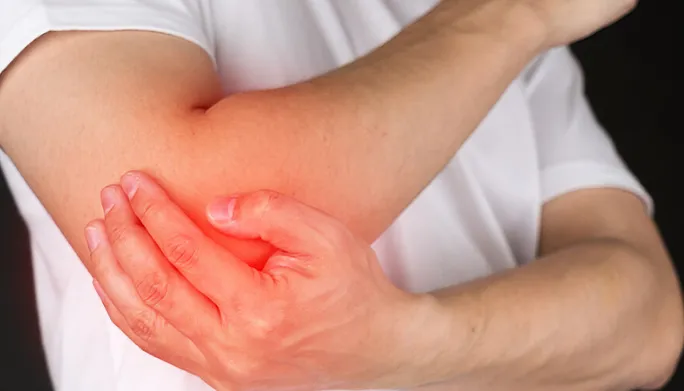 What is a Radial Head Fracture?
A Radial Head Fracture is characterized by a break in the proximal end of the radius bone, near the elbow. The radial head is crucial for the unhindered rotational movement of the arm and for maintaining stability at the elbow joint. When fractured, it significantly impedes the arm's functionality, rendering simple daily tasks challenging.
What Causes Radial Head Fracture?
The primary causative factors for radial head fractures are direct blows or falls onto an outstretched arm. This type of force can result from various incidents, including sports injuries, falls from a height, or automobile accidents. Additionally, twisting or rotating the arm abruptly under stress can also culminate in a radial head fracture.
What are the Symptoms of Radial Head Fracture?
The manifestation of a radial head fracture can range from mild to severe, contingent on the fracture's extent. Common symptoms include:
Pain and tenderness on the outer elbow
Swelling in the elbow region
Inability or difficulty in turning the forearm
A palpable or visible deformity
Loss of range of motion in the elbow
What is the Treatment for Radial Head Fracture in Manhattan and Long Island?
Treatment modalities are predominantly determined by the fracture's severity.
Non-Surgical Treatment: Mild fractures, where the bone fragments are aligned, usually require immobilization using a splint or cast for a specified duration, followed by a structured occupational therapy regimen.

Surgical Treatment: In contrast, severe fractures with bone displacement might necessitate surgical intervention to realign and stabilize the bone fragments. This might include the use of screws, plates, or even a prosthetic radial head.
What Can an Occupational Therapist Do for Me?
An occupational therapist is your ally in traversing the path to recovery. Their expertise extends beyond mere physical rehabilitation. They are adept at:
Customized Therapy Plans: Developing a personalized therapy plan targeting muscle strength, joint motion, and daily functionality.

Pain Management: Employing a myriad of techniques to alleviate pain and swelling.

Restorative Exercises: Guiding through exercises that restore range of motion, strength, and endurance.

Education: Enlightening on safe, effective ways to engage in daily activities, averting re-injury.

Splinting and Orthotics: Crafting custom splints to support healing and optimize function.
Ready for Relief? Call Our Clinic in Manhattan or Long Island Today!
Suffering from a radial head fracture can be a debilitating experience, but with expert care and a dedicated therapeutic regimen, recovery is within arm's reach. Our specialists are here to navigate you through the recuperative process, helping restore the former vitality and function of your arm. Seize the initiative towards a pain-free life by contacting us today for a comprehensive consultation and treatment plan tailored to your unique needs.
Request An Appointment
Please fill out this form and
we will contact you about scheduling.


peter felberbaum

I RECOMMEND HER HAND OT SERVICES UNCONDITIONALLY! 


Lee Jutton

I fractured my finger while running and had to get surgery, and afterward I could barely move my finger or use my hand. These folks are excellent, kind, helpful and now I can pretty much do things the way I could before I fell. Highly recommend.