Repetitive Stress Injuries Manhattan and Long Island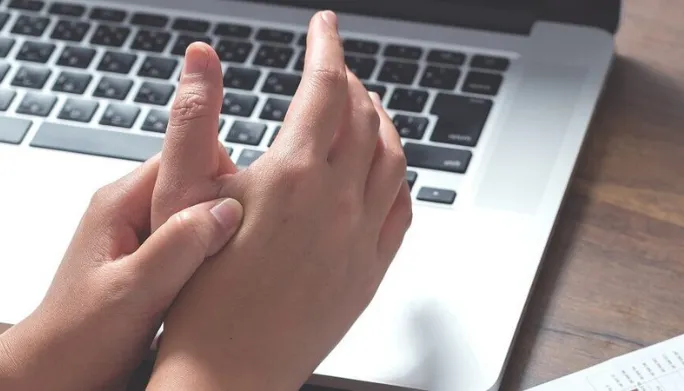 Repetitive Stress Injuries: A Deep Dive and the Role of Occupational Therapy
In our digital age, where countless hours are spent on keyboards, smartphones, and other gadgets, and in a world where many jobs involve repetitive tasks, the incidence of repetitive stress injuries (RSIs) is on the rise. RSIs, also known as repetitive strain injuries, encompass a variety of painful conditions caused by the continuous use of a particular part of the body, especially when few breaks are taken, or when the activity involves awkward postures or excessive force.
What are Repetitive Stress Injuries in Manhattan and Long Island?
Repetitive stress injuries result from the overuse of muscles, tendons, and nerves. The continuous strain and repetitive motions can cause inflammation, resulting in pain and impaired function. The most commonly known RSI is carpal tunnel syndrome, which affects the hand and wrist. However, RSIs can also occur in the shoulders, elbows, neck, and lower back.
Some Common Symptoms of RSIs Include:
Tingling or numbness
Sharp, dull, or throbbing pain
Weakness in the affected area
Sensitivity to cold or heat
Factors Leading to RSIs
There Are Several Factors Which Increase the Risk of Developing RSIs:
Frequency of Activity: Continuous repetitive actions, without taking breaks, put persistent strain on specific body parts.
Force Required: Activities that require a lot of force, such as heavy lifting, can strain muscles and tendons.
Posture: Awkward positions or movements can lead to muscle imbalances and excessive wear and tear.
Vibration: Using vibrating equipment can exacerbate the risk.
Cold temperatures: Working in cold conditions can reduce blood flow and exacerbate RSIs.
The Role of Occupational Therapy in Treating RSIs
Occupational therapists play a crucial role in the treatment and prevention of RSIs. Their multifaceted approach is designed not only to treat the immediate symptoms but also to address the root causes and prevent future injuries.
Here's How Occupational Therapy Can Help:
Personalized Evaluation: Occupational therapists begin by assessing an individual's daily activities, understanding which motions or habits are contributing to their RSI. This provides a clear picture of the interventions required.
Ergonomic Recommendations: By evaluating a person's workplace or the environment in which the repetitive tasks are performed, therapists can suggest ergonomic changes. This might include recommending a specific type of keyboard, chair, or tools that reduce the strain on the body.
Exercise Programs: Therapists design exercises that strengthen the affected muscles and tendons, increasing their resilience to repetitive tasks. These exercises also promote better blood flow, aiding in faster recovery.
Education: A significant part of the therapy is educating individuals about their conditions. Understanding the cause and effects helps in self-management and prevention. Topics often covered include proper posture, techniques for safe lifting, and the importance of regular breaks.
Pain Management: Techniques like heat or cold therapy, ultrasound, or manual therapies can be employed to reduce inflammation and relieve pain.
Adaptive Techniques: For individuals whose RSIs have led to more long-term damage, occupational therapists teach adaptive techniques or provide assistive devices, ensuring that they can continue their daily activities with minimal pain or discomfort.
Prevention is Better Than Cure
The old adage "prevention is better than cure" holds particularly true for RSIs. The key lies in recognizing the early signs and taking corrective action before the injury becomes severe. Regular breaks, stretching exercises, maintaining a good posture, and using ergonomically designed tools and furniture can significantly reduce the risk of RSIs.
Contact Our Manhattan or Long Island Offices Today!
Repetitive stress injuries can be debilitating, affecting one's quality of life and ability to perform daily tasks. However, with proper intervention, particularly from specialized professionals like occupational therapists, recovery and prevention are entirely possible. If you or someone you know is suffering from symptoms that resemble RSIs, seeking expert advice is the first step to a pain-free life.
Request An Appointment
Please fill out this form and
we will contact you about scheduling.


Howard Marder

Great experience because the staff really cares.


Patricia Adamo

These guys are THE BEST!!!  Rivka, Denise, Debbie & Vanessa are amazing!  Everyone here does a stellar job.  They are so helpful & nice & fun!  They also play the best music to do your PT to.  :-). Can't say enough great things about them!!!