Rotator Cuff Tear in Manhattan and Long Island
The shoulder is an elegant piece of machinery. It's a group of structures working harmoniously allowing you to execute a myriad of movements from reaching overhead to throwing a ball. At the heart of this mobility is the rotator cuff, a group of four muscles and tendons that stabilize and move the shoulder joint. A rotator cuff tear, a common affliction, can significantly impair function and quality of life. Let's delve into understanding this condition and how a certified occupational therapist can guide you on the road to recovery.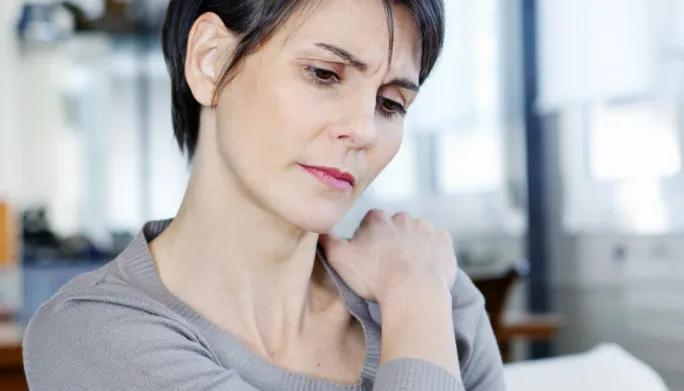 What is Rotator Cuff Tear?
A rotator cuff tear occurs when one or more tendons of the rotator cuff are torn, either partially or completely. This can result from a single traumatic event or a gradual wearing down of the tendon tissue over time. Two primary types of tears are seen – a partial tear which damages the soft tissue but doesn't sever it, and a complete or full-thickness tear which splits the soft tissue into two pieces. A rotator cuff tear is a common cause of pain and disability among adults, significantly impacting their ability to perform daily activities.
What Causes Rotator Cuff Tear?
Rotator cuff tears can manifest due to a variety of reasons:
Ageing: As you age, the blood supply to the rotator cuff tendons decreases, hindering the body's natural ability to repair tendon damage. This can ultimately lead to a tear.

Overuse: Repetitive motion or overuse of the shoulder ligaments, especially in athletes or workers whose jobs entail heavy lifting or overhead activities, can cause wear and tear.

Trauma: Accidents such as falls or sudden jerking motions can cause a rotator cuff tear.

Bone spurs: These are bony overgrowths that can develop on the underside of the acromion bone. Over time, they can rub on the rotator cuff tendon leading to tears.
What are the Symptoms of Rotator Cuff Tear?
The symptoms can range from mild to severe, based on the extent of the tear and the amount of pain and shoulder weakness one experiences:
Pain at rest and at night, particularly if lying on the affected shoulder
Pain when lifting and lowering your arm or with specific movements
Weakness in your shoulder and arm
Crackling sensation when moving your shoulder in certain positions
What is the Treatment for Rotator Cuff Tear in Manhattan and Long Island?
Treatment for a rotator cuff tear will depend on the age, activity level, and the general health of the patient:
Non-surgical Treatment: This may include rest, shoulder immobilization, body therapy, medication for pain and inflammation, and steroid injections.

Surgical Treatment: Surgery may be recommended to repair the torn tendon if the tear is large or if non-surgical treatment fails to improve shoulder function and alleviate pain.
What Can an Occupational Therapist Do For Me?
Certified occupational therapists play a crucial role in both non-surgical and post-surgical rehabilitation of rotator cuff tears. They develop a personalized treatment plan which may include exercises to improve range of motion, strengthen the shoulder, and restore function. Manual therapy, ergonomic recommendations, and pain management strategies like modalities and massage can also form part of the comprehensive treatment plan.
Ready for Relief? Call Our Manhattan or Long Island Clinic Today!
A rotator cuff tear can be a painful hurdle, but with the right therapeutic support, significant improvement in function and reduction in pain can be achieved. If you or a loved one is suffering from a rotator cuff tear, don't let the pain hold you back any longer. Reach out to our certified therapists today and start your journey towards reclaiming the full function of your shoulder, and a pain-free life. Call us to schedule an appointment and let us help you get back to doing the things you love, with ease and comfort.
Request An Appointment
Please fill out this form and
we will contact you about scheduling.


Rita Friedman

I made enormous progress regaining motion and strength thanks to the excellent guidance by Joanne. She is extremely knowledgeable and helpful and works in a very methodical manner.  Working with a therapist who specializes in hands and arms was definitely an advantage.


peter felberbaum

I RECOMMEND HER HAND OT SERVICES UNCONDITIONALLY!