Ergonomics in Manhattan and Long Island
In a world where the modern workforce spends substantial time interacting with computers, and machinery, and carrying out repetitive motions, understanding the essence of ergonomics is paramount. It not only alleviates discomfort but also prevents a plethora of physical ailments. As you delve into the ergonomic world, you will find a certified hand therapist to be an invaluable ally. They traverse the road of diagnosis, treatment, and prevention with you, ensuring your work life is not just productive but pain-free.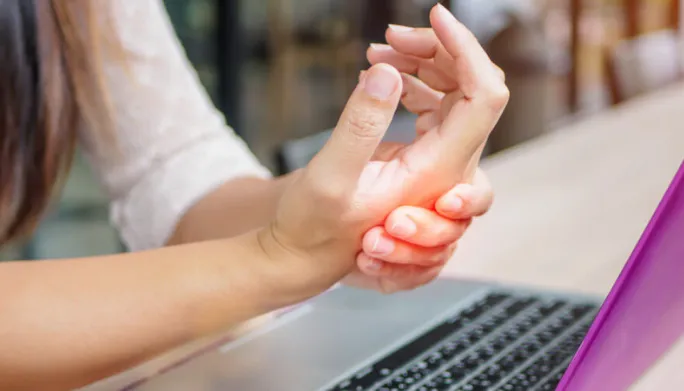 What is Ergonomics?
Ergonomics is a science that explores the interaction between humans and other elements of a system, aiming to optimize human well-being and overall system performance. In simpler terms, ergonomics is about designing workspaces and processes around the capabilities and limitations of the human body to promote efficiency and reduce discomfort or injury. It's an interdisciplinary realm that converges knowledge from anatomy, physiology, engineering, psychology, and statistics to foster harmonious human-system interactions.
What Causes Ergonomic Issues?
The inception of ergonomic problems often lies in a misalignment between the individual, the equipment they use, and their work environment. Some common causes include:
Poor Workspace Design: A poorly designed workspace may enforce awkward postures, prolonged periods of sitting or standing, and repetitive motions which can lead to musculoskeletal disorders.

Incorrect Equipment Usage: Using equipment that's not designed for prolonged or repetitive use can result in strain and discomfort.

Insufficient Training: Employees might not be trained to use their equipment in a way that prevents strain and promotes comfort.
What are the Symptoms of Ergonomic Issues?
Ergonomic issues manifest as physical discomfort and musculoskeletal disorders. Common symptoms include:
Muscle tension or pain
Joint stiffness or pain
Repetitive strain injuries
Back, neck, and shoulder pain
Eyestrain and headaches
These issues may also lead to decreased productivity, increased error rates, and heightened frustration in the workplace.
What is the Treatment for Ergonomic Issues in Manhattan and Long Island?
Treatment usually begins with an analysis to identify the ergonomic issues, followed by interventions to alleviate them. These might include:
Workspace Redesign: Adjusting the layout of a workspace to promote a natural, comfortable posture.

Equipment Modification: Employing ergonomic tools and accessories, like adjustable chairs and keyboards.

Exercise and Stretching: Regular breaks for stretching and exercises to relieve muscle tension.

Education: Educating individuals on correct postures and techniques to prevent strain.
What Can a Hand Therapist Do For Me?
A certified hand therapist (CHT) is proficient in addressing the complexities of the arm and hand. They will help in:
Diagnosis: Pinpointing the nature and extent of your ergonomic-related issues.

Treatment: Providing a tailored treatment plan which may include exercises, stretching, manual therapy, and ergonomic education.

Prevention: Educating on ergonomic principles, proposing alterations in your work setup, and suggesting exercises to prevent future issues.
With a thorough understanding of hand and upper extremity function, a CHT can guide you through recovery and prevention, ensuring a comfortable, efficient work environment.
Ready for Relief? Call Our Manhattan or Long Island Clinic
Addressing ergonomic issues is an investment in your occupational health and overall well-being. It's time to bid adieu to the discomfort and musculoskeletal maladies that hamper your work and life. Call us today to schedule an ergonomic evaluation with a Certified Hand Therapist, and pave the path to a more comfortable and productive work-life balance!
Request An Appointment
Please fill out this form and
we will contact you about scheduling.


Andrew Hoffman

Friendly knowledgeable doctors and staff. I recommend Hand in Hand to all seeking occupational therapy!  They are a team you can feel comfortable with and trust in helping you heal!


POLAND SPRING

Excellent staff and service.