Fingertip Injuries in Manhattan and Long Island
Fingertip injuries are common, yet often overlooked injuries that can significantly impair an individual's ability to perform daily activities. Understanding the causes, symptoms, and treatment options is crucial for effective management and quicker rehabilitation. This article sheds light on fingertip injuries, emphasizing how a certified hand therapist can assist in recuperating.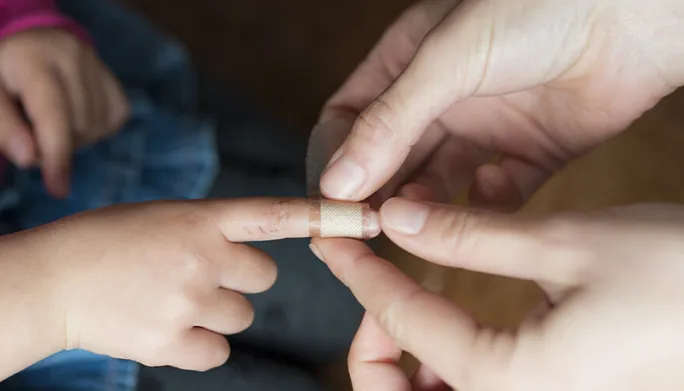 What are Fingertip Injuries?
Fingertip injuries involve damage to any part of the tip of the finger, including the skin, nail, or underlying bone and soft tissues. These injuries can range from minor cuts or bruises to more severe conditions such as amputations or crush injuries. Fingertip injuries are prevalent in both workplace accidents and domestic mishaps, often causing pain, discomfort, and functional limitations.
What Causes Fingertip Injuries?
Various circumstances can lead to fingertip injuries. Some common causes include:
Accidental Cuts: Sharp objects, tools, or machinery can easily cut the sensitive skin of the fingertips.

Crush Injuries: Heavy objects falling on the fingertips or getting fingers caught in doors or machinery.

Burns: Exposure to hot surfaces or chemicals.

Animal Bites: Especially common in pet owners or individuals working with animals.

Sports Injuries: Accidents during physical activities or sports.

Amputations: Partial or complete loss of the fingertip due to severe trauma.
What are the Symptoms of Fingertip Injuries?
Symptoms of fingertip injuries may vary based on the severity and type of injury. Common symptoms include:
Pain: Ranging from mild to severe, often intensifying during movement.
Swelling and Bruising: Often immediate post-injury.
Bleeding: Severity depending on the nature of the injury.
Loss of Sensation: Due to nerve damage.
Difficulty in Movement: Especially in gripping objects or performing fine motor tasks.
Deformity: Particularly in severe cases, such as crush injuries or amputations.
What is the Treatment for Fingertip Injuries in Manhattan and Long Island?
Treatment strategies aim at alleviating pain, preventing infection, and restoring function. They may include:
Medical Intervention: Immediate medical attention to clean, stitch, or even surgically repair the injured area.
Medication: Pain relievers and antibiotics to manage pain and prevent infection.
Hand Therapy: Exercises to improve movement and strength.
Occupational Therapy: To regain the ability to perform daily tasks.
Protective Splinting: To support the injured fingertip during healing.

What Can a Hand Therapist Do for Me?
A certified hand therapist (CHT) specializes in the rehabilitation of hand and upper extremity disorders. They play a pivotal role in the recovery journey from a fingertip injury by:
Providing Customized Treatment Plans: Tailored to meet individual needs and recovery goals.

Improving Range of Motion: Through specialized exercises and manual therapy.

Strengthening: Helping restore strength to the affected fingers and hand.

Functional Retraining: Teaching alternative ways to perform tasks, facilitating a return to daily activities.

Pain Management: Utilizing techniques such as modalities, splinting, or even ergonomic assessments to alleviate pain.

Education: Providing vital information on home management, prevention of re-injury, and ensuring a safe return to work or sports.
Ready for Relief? Call Our Manhattan or Long Island Clinic Today!
Dealing with a fingertip injury can be distressing, but you don't have to navigate the recovery journey alone. Our certified hand therapists are here to provide expert care, ensuring a swift and effective recovery. Call us today to schedule your appointment and take the first step towards reclaiming a pain-free, functional life. Your healing is within reach, and we are here to guide you every step of the way.
Request An Appointment
Please fill out this form and
we will contact you about scheduling.


Matt Simon

Great people and great therapy. I highly recommend all therapists, especially Leslie. Vanessa at the front desk is also terrific. 


David Salazar

I was referred to this location after an unfortunate accident that left my right hand broken while vacationing in NYC. I would highly recommend this place to anyone who may need rehabilitation following an injury, their office was completely set up to help anyone regain their full motion and mobility.