Ergonomic Training In Manhattan and Long Island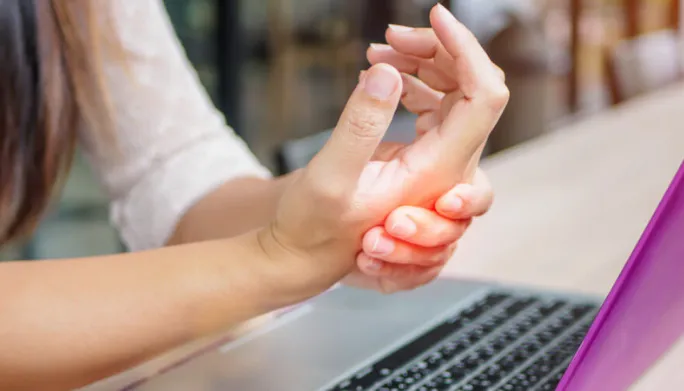 In our technologically advanced era, the significance of ergonomic training has burgeoned, showcasing a pathway to optimized comfort and diminished strain in the workplace. Particularly for individuals whose professions entail repetitive movements or prolonged periods of sitting, embracing ergonomic principles is a cornerstone to avert potential physical ailments. This piece sheds light on what ergonomic training encapsulates, its operational mechanism, and why choosing our Occupational Therapist for your ergonomic training is a prudent choice.
What is Ergonomic Training?
Ergonomic training involves educating individuals on optimizing their work environment to align with the natural functionality and posture of the body. This educational endeavor seeks to mitigate the risk of injuries, augment productivity, and enhance overall comfort. Key components of ergonomic training include proper furniture selection, arrangement, and the integration of regular movement to combat the sedentary nature of many contemporary jobs. When applied assiduously, ergonomic principles significantly decrease the occurrence of musculoskeletal disorders, particularly in the hand and arm regions which are pivotal for a wide array of daily tasks.
How Does Ergonomic Training in Manhattan and Long Island Work?
The crux of ergonomic training lies in a well-structured instructional regime, crafted to enlighten individuals on recognizing and rectifying detrimental work habits. Training encompasses analyzing one's workspace, understanding the principles of ergonomics, and learning techniques to minimize strain. Our Occupational Therapist delves into personalized assessments, rendering tailor-made solutions that encompass equipment recommendations, exercise regimens, and posture amendment. Following through with the recommended alterations and exercises fosters a conducive work environment, which in turn catalyzes a substantial reduction in discomfort and the likelihood of injury.
Why Choose Our Occupational Therapist for Ergonomic Training?
Our Occupational Therapist harbors a profound comprehension of the intricate anatomy of the hand and upper extremity, melded with a rich foundation in ergonomic principles. The synthesis of specialized knowledge and practical experience uniquely positions our specialist to offer unparalleled ergonomic training. Our program is meticulously designed to curb the onset of musculoskeletal disorders, ensuring you maintain optimal function and overall well-being. Furthermore, our specialist's adeptness in cultivating personalized ergonomic strategies empowers individuals to seamlessly integrate these modifications into their daily routines, thus elevating their quality of life both within and outside the workplace.
Get the Care You Need in Manhattan and Long Island!
Embarking on ergonomic training with our Occupational Therapist is a monumental step towards safeguarding your physical health and amplifying your work efficiency. Our comprehensive training program is the linchpin for fostering a balanced work life, reducing discomfort, and promoting a heightened level of productivity. With our adept Occupational Therapist at the helm, rest assured that you are receiving top-tier ergonomic training, propelling you towards a life imbued with comfort and diminished physical strain. Seize the opportunity to transform your workspace into a haven of ergonomic excellence, and bask in the myriad benefits that ensue.
Request An Appointment
Please fill out this form and
we will contact you about scheduling.


POLAND SPRING

Excellent staff and service.


Joel Marcus

Great therapy and nice people to work with. I highly recommend.